THE WURZELS ARE COMING TO WESTBURY THIS SUMMER!
UK Chart-topping Scrumpy and Western band 'The Wurzels' are coming to Westbury for a very special event taking place at Heywood House on Saturday 5th August!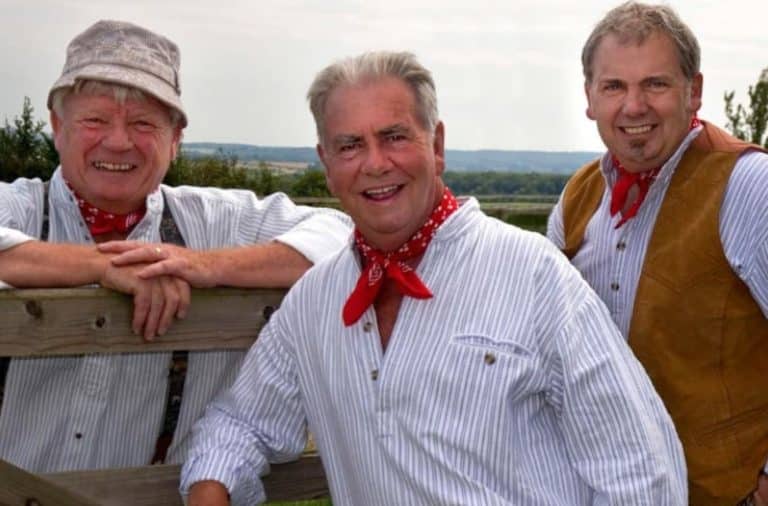 Earlybird tickets are now 'ON SALE' for only £15.00 with general sale tickets available at £20.00 (plus standard booking fees.) Family tickets are also available!
The first 'Countryville' event is a fundraiser for the Westbury and Warminster Youth Club. The youth club's manager, Beth Mullins said:
"Every year funding gets harder and harder to come by. The youth clubs work is vital working with some of the most vulnerable but equally some of the most inspiring young people. Fundraising is vital if we are to keep this service for Westbury and Warminster running."
An event like this has never been done before at Heywood House, with the Wurzels performing live alongside special guest performers, a kids area, cider tent and Tug of War Championship.
Heywood House will welcome teams from across the region to participate in Tug of War and other country games like Welly wanging and toss the marrow! Local sports teams, businesses, gyms and community groups are all invited to take part.
A special kids area will also be onsite so the whole family can enjoy a day out. Lurrvely country food, stalls and, of course, the iconic Wurzels are set to make this the must visit event of the year summer.
For information regarding having a stall or taking part in the tug of war and can contact info@captainevents.co.uk for more information. Search Countryville on Facebook for regular updates.
Tickets available from…
Box office: https://tinyurl.com/4webtds4
Seetickets: https://tinyurl.com/y2jbuhnd
Eventbrite: https://tinyurl.com/4y2p8c2a
The Wurzels are an English Scrumpy and Western band from Somerset, England, famed for their number one hit "The Combine Harvester" and top 10 hit "I Am a Cider Drinker". They are known for using British West Country phrases "ooh arr!" and calling young people "young 'uns" in songs such as "I Am a Cider Drinker" and "The Combine Harvester"
Performing a career spanning set consisting of the hits, stories and jokes from a career lasting more than 50 years, The Wurzels continue to play over 100 sell-out shows and festivals every year.
Their quintessentially West Country cover of Kaiser Chiefs' 'Ruby' has been a massive show favourite of late, as well as their hip-hop version of the ubiquitous hit 'Combine Harvester'.
The Wurzels are regularly asked how long will they keep going. The band always respond that they intend to keep going whilst they enjoy performing – and that suits the rest of us just fine!