Past events
Our in-house business events provide you with the perfect opportunity to network and form new connections with like-minded people. We hold monthly events including our virtual events called 'Light Bites with…' and breakfast meeting events 'Toast Talks' in our beautiful Conservatory. Come and see what's on here.
If you would like to hold your own event at Heywood house or be a guest speaker at one of our special events get in touch with our dedicated events team. We are the perfect venue for all types of events due to our array of indoor and outdoor spaces on-site making Heywood house and the surrounding grounds the ideal location for you and your business.
See below for some of our previous events open to everyone in the business community at Heywood House if you missed them.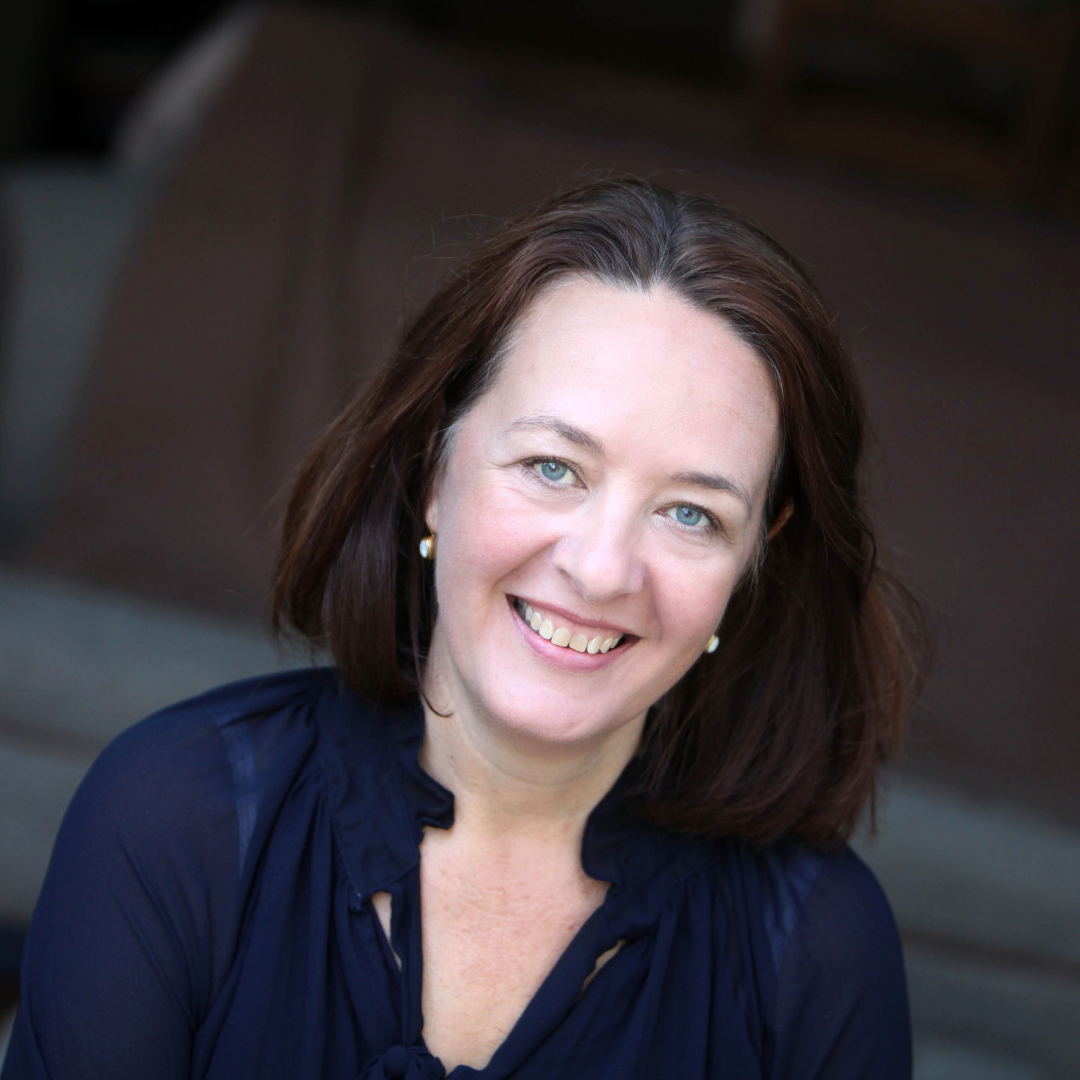 LIGHT BITES WITH… VERONICA HANNON
THURSDAY 25TH FEBRUARY 2021
13:00PM – 14:00PM
Can you market your way out of the Pandemic?
With every business owner impacted in some way by COVID-19, we're all looking to secure and sustain our business, protect jobs and the livelihoods of those who work with, or for, us. We've all seen companies doing more with marketing – trying to maintain their profile through very tough times.
However, Veronica Hannon, Managing Director of Transform Communications and Co-Founder of Transform Digital Marketing, argues that marketing alone is not a silver bullet.
In this lunchtime session, Veronica reflects on some of the innovative ways businesses have responded, and adapted, to the ever-changing situation that was 2020, be it from COVID-19, Brexit or changes to your customer base.
Join us to hear, learn and share, just how:
• Marketing fits into a broader strategic approach to business.
• To identify opportunities to diversify.
• To look at short-term opportunities versus long-term positioning.
• To communicate when people are worried or anxious – and the challenges around communicating success.
Light Bites with… Angie Bell
Thursday 28th January 2021
13:00 pm – 14:00 pm
'Eat well, Move well, Feel well, Work well'
Join Angie Bell of Fit Belle PT and owner of Studio Belle in Warminster as she reveals how to balance everything in your life right now…
We are delighted to present Angie Bell to share her secrets and top tips to enable you to deal with all of life's demands and balancing work and life at your best. Join us this January for a 60 minute Zoom session to discover how she does it!
Angie has a wealth of experience in health, fitness and wellbeing & a successful following across various social media platforms. Angie tells us:
As a sole business owner, personal trainer, Mum of 3 (18, 3 & 2), a self-confessed social media addict, networker, who loves fundraising, working out, socialising and baking cakes, I am often asked how I fit it all in and how I manage to juggle all of the plates…….here's how!!
I eat well
I move well
I feel well
And, I work well
There's no saying I'm perfect in any of the above and I definitely get those days where I have chocolate for lunch, too much caffeine, I don't work out and I stay up late, BUT typically in the balance, I try to make sure those 4 points are my priority and I would like to show you how these can be achieved. How they can be slotted into your lifestyle and how new habits can be formed, to give you an even better set of practises for juggling those plates every day.
January is a great time to kick start something new, so come and join me, and see if you can live by my 4 rules to feel better and work better in 2021.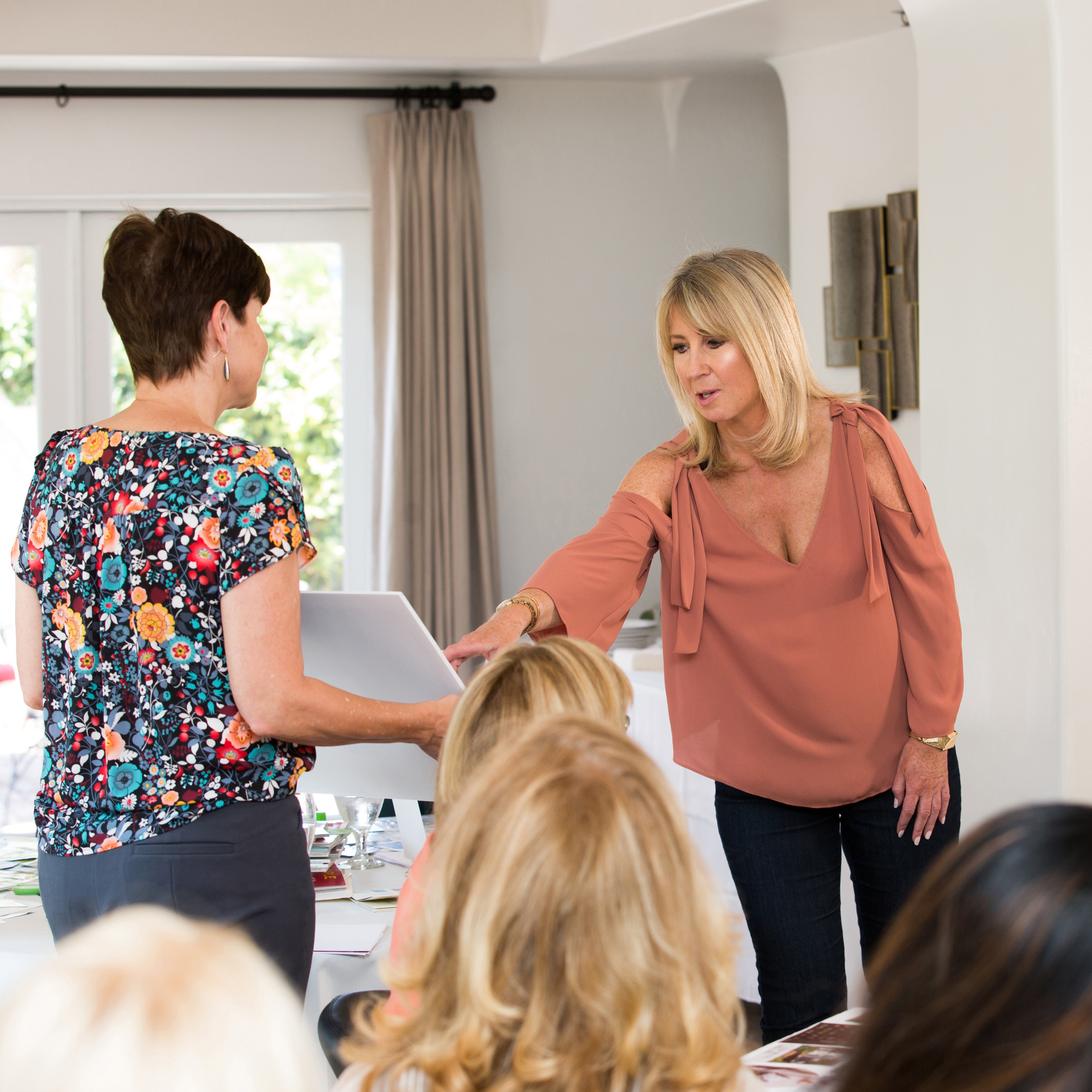 Light Bites with… Belinda Furneaux-Harris
Thursday 19th November 2020
13:00pm – 14:00pm
The Absolute Essentials of Building an Unstoppable Brand
Join award-winning Brand Strategist, Belinda Furneaux-Harris, the former Fortune 500 Executive and Founder of Branded & Unstoppable Inc, via Zoom for a fascinating talk on 'The Absolute Essentials of Building an Unstoppable Brand'.
Belinda has spent the past 20+ years working all over the world creating, refining and developing unforgettable brands for incredible companies, includingHarrods, Top 10 London PR agencies, to managing multi-million, dollar brand campaigns for global banks. We cannot wait to hear all she has to say!
Branding your business well is more important today than it's ever been. And it's about so much more than the visuals. It's about having a compelling message, a clear niche, an incisive vision and owning your style. It's about celebrating what makes you brilliant with flair and intention, demonstrating your expertise and creating a destination brand. It's about making your business the only logical choice for your ideal clients.
Cutting through the 'noise', captivating your customers and retaining this focus can feel overwhelming at times. Because, as modern entrepreneurs, there's also the business of being well, a creative director, social media manager, copywriter and head of product development often all rolled into one. And that's just the marketing.
In this 60-minute session, our guest expert, award-winning Brand Strategist and former Fortune 500 Executive Belinda Furneaux-Harris is going to take you through the seven essential steps to building an unstoppable brand for your business in 2021 and beyond.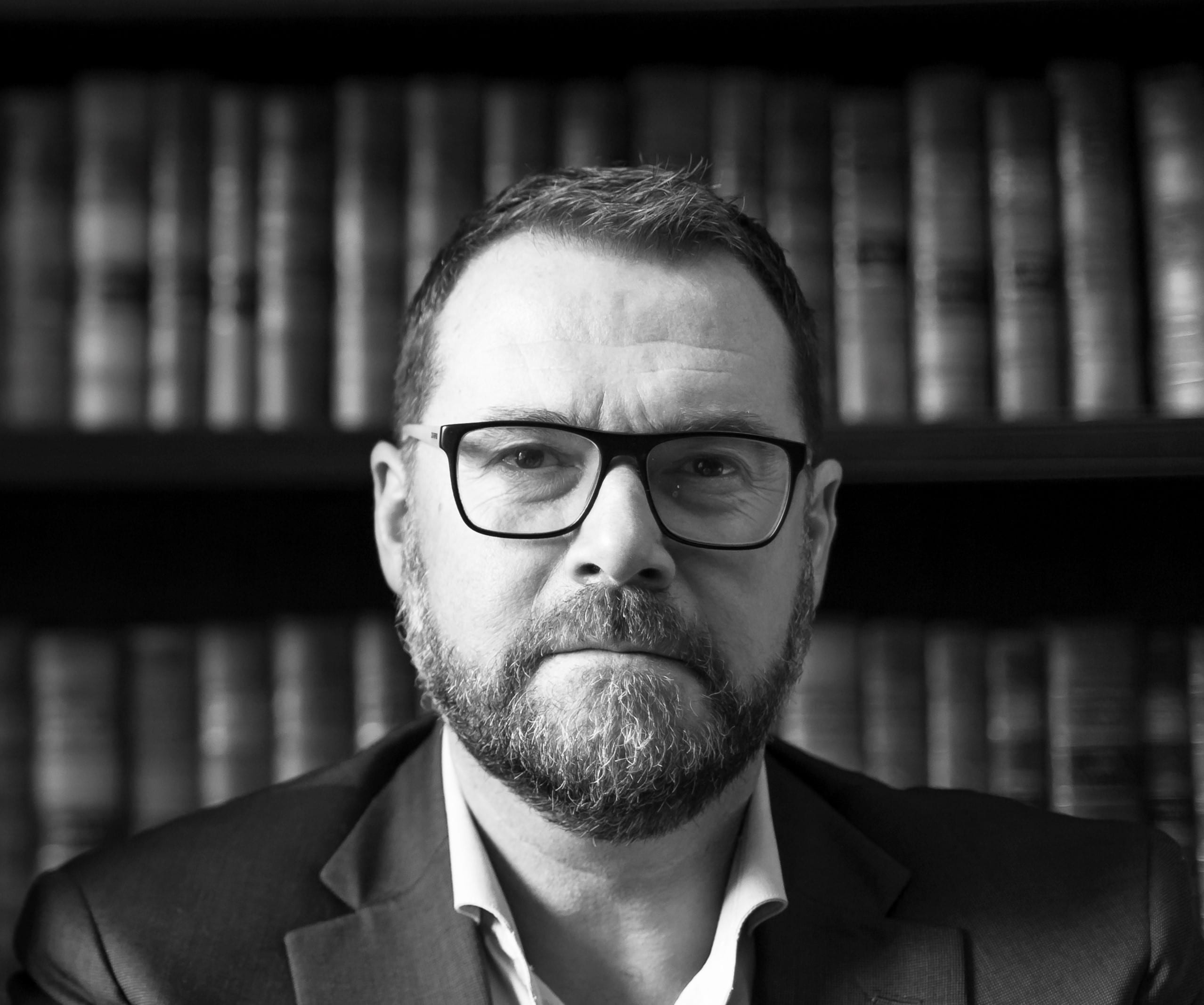 Light Bites with… Simon Tyler
Thursday 24th September 2020
13:00pm – 14:00pm
Staying Connected and Energised in the New Normal
We are very excited to announce that Simon Tyler one of the world's leading business coaches, a connecting and entertaining speaker, and an inspirational author, will return to Heywood House virtually for his own 'Light Bites' session.
After our incredibly successful first 'Toast Talks' session with him, we are excited to see what the man who spoke to us about 'Your Flippin' Attitude' has to offer the business community this time!
The way we connect has changed, the flow of feedback, energy, emotion, ideas, encouragement, and team working has shifted massively in this remote working world.
Join Simon, who has worked with hundreds of business executives and their teams to influence and provoke positive change.
Simon will highlight the subtle, and less subtle things that are happening in the business world right now and steps we can take to inspire and be inspired in this new normal.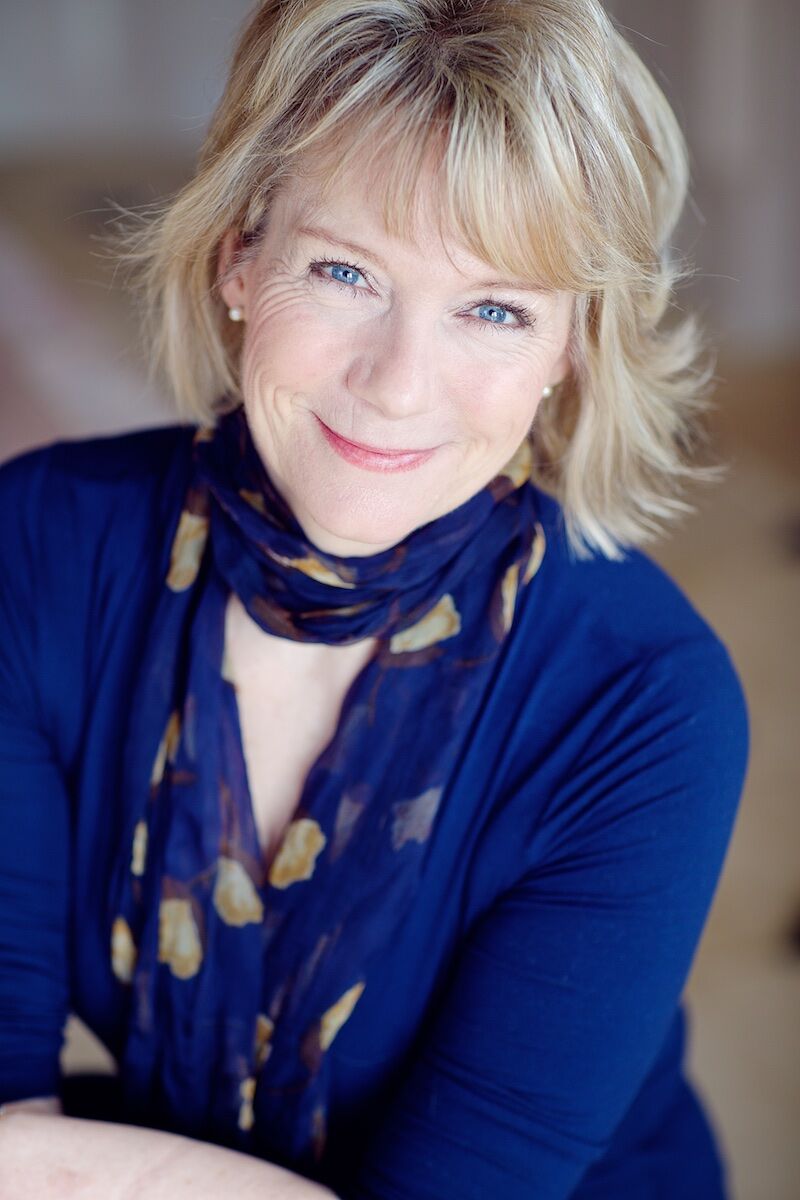 Light Bites with… Philippa Constable
Thursday 30th July 2020
13:00pm – 14:00pm
The Power of Networking and how to make it work for you!
Join Philippa Constable via Zoom for a fascinating talk about the power of networking and how to make it work for you! Open to all.
Join Philippa the well-known networking skills expert and founder of We Mean Biz is and the acclaimed Women Mean Biz networking organisation which she launched in 2007. It is now the largest business networking platform for professional women in the South West of England.
Having taken two start-ups from zero to success whilst bringing up two children, she understands the challenges that women and men face with networking and in business. She is passionate about helping people in business succeed.
Philippa has years of experience and research into how people can get the best out of business networking. Having been a member of business development schemes and networking organisations herself, she wanted more than what was on offer. She's developed a format that's proved successful for hundreds of men & women, whether in business for the first time or with years of experience.
In this session, we explore how to network with authenticity and get great results. Philippa has successfully written and runs her own workshops and training in business networking skills, teaching business owners and managers in various industries. She believes that most people don't understand what 'real' networking is truly about, and is on a mission to educate people on how to network effectively.
Come and join us!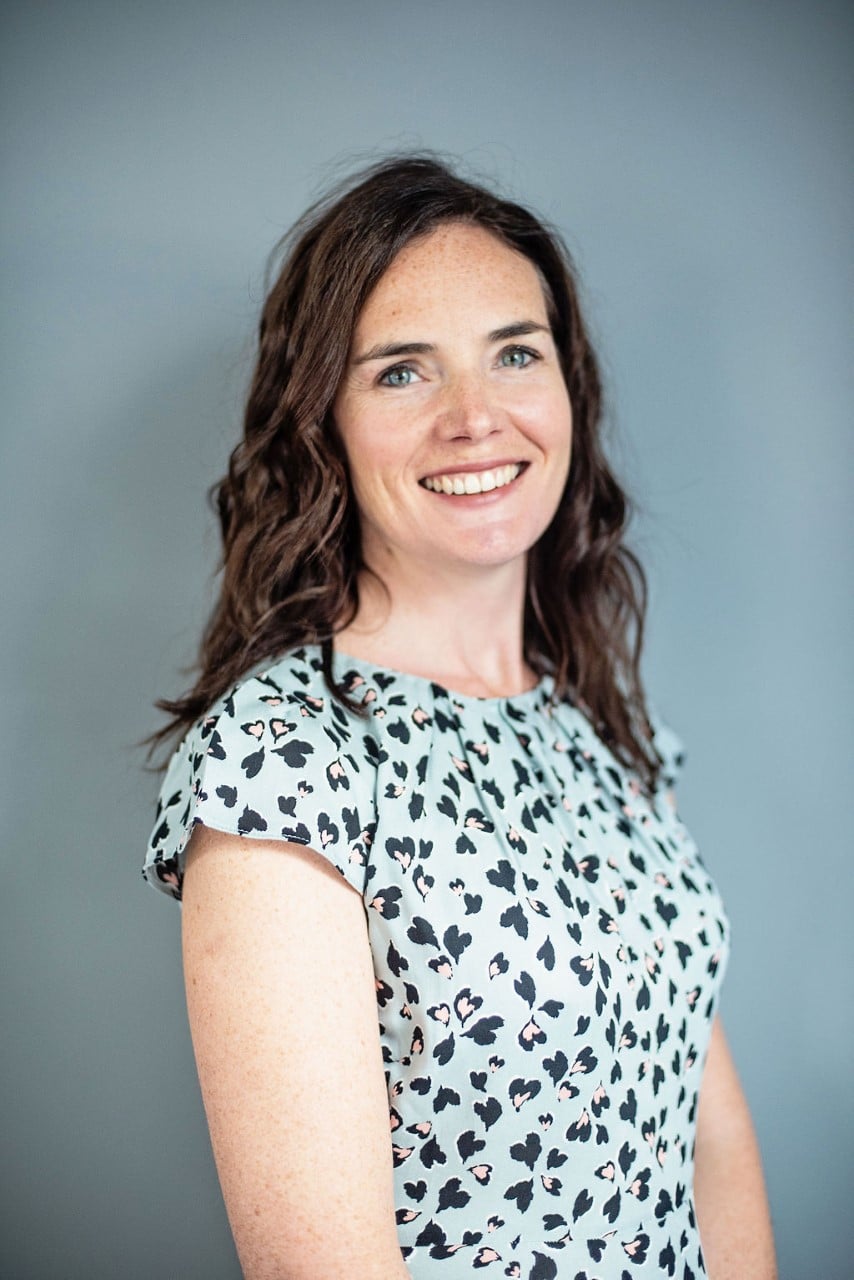 Thursday 25th June 2020
13:00pm – 14:00pm
Join Nutritionist Laura Clark via Zoom for a fascinating talk about our nutritional health when remote working.
We make 60% of our food choices at work, and with blurred working from home boundaries, it may feel like now, we're always in the kitchen! Whether you are aware of your eating habits or not, they have a profound impact on your day. Do you know what it takes to nourish both the brain and body for optimal productivity and resilience?
In this session, we explore nutrition and key nutrients in relation to brain function, mood enhancement, and protection of our long- term health. It's evidence-based, yet practical and down-to-earth as we also consider the interplay between our bodies, minds, and environments all wrapped up in the emotive subject that is food and nutrition!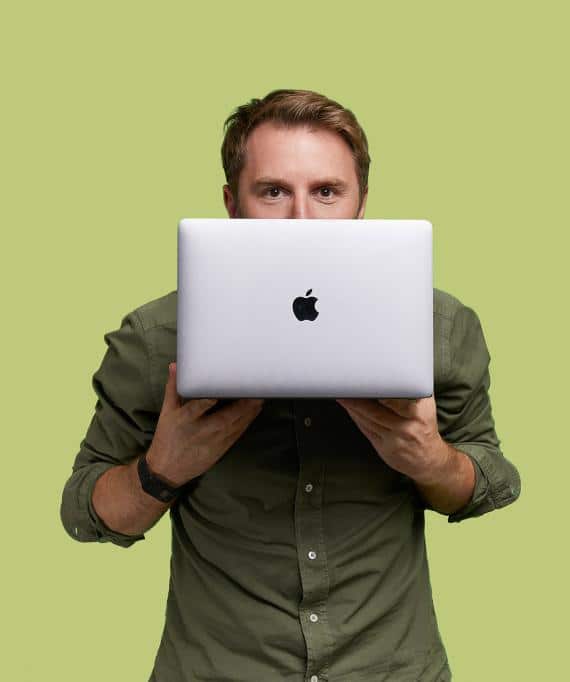 The Importance of Office Culture
Thursday 30th January 2020
8:00am- 9:00am
The Importance of Office Culture
Happiness and well being is central to the Giant Peach approach. It features heavily in their family values – they even measure their success on it. If the Peaches feel good, the clients feel good. We're all humans, not robots at the end of the day and the workplace should encourage our true selves so we no longer feel the need for a separation between our 'work self' and 'home self'.
Head Peach, James Read, discusses why happiness in the workplace is a priority within the business and how by creating a positive culture through well-being initiatives such as weekly yoga, home-cooked meals and flexible working fosters in an environment of productivity
Why not visit us on Social Media?...
Twitter: @HouseHeywood
FB/Instagram/LinkedIn: @heywoodhousewiltshire
Or sign up to our newsletter?
www.heywoodhouse.com/newsletter