Past events
Our in-house business events provide you with the perfect opportunity to network and form new connections with like-minded people. We hold monthly events including our virtual events called 'Light Bites with…' and breakfast meeting events 'Toast Talks' in our beautiful Conservatory. Come and see what's on here.
If you would like to hold your own event at Heywood house or be a guest speaker at one of our special events get in touch with our dedicated events team. We are the perfect venue for all types of events due to our array of indoor and outdoor spaces on-site making Heywood house and the surrounding grounds the ideal location for you and your business.
See below for some of our previous events open to everyone in the business community at Heywood House if you missed them, you can catch them on our YouTube Channel.
HEYWOOD HOUSE YOU TUBE CHANNEL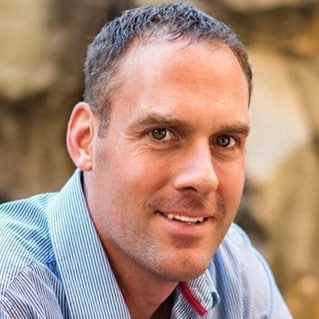 LIGHT BITES WITH…
ANDY JONES
30TH SEPT 2021
13:00PM – 14:00PM
How COVID has shaped Recruitment,
possibly forever
Join Andy Jones, the CEO at TrackerRMS, a SaaS based CRM and Recruitment platform based in the UK and US, for a fascinating discussion on how the pandemic has shaped recruitment possibly forever, as well as the way we think and apply technology to both recruiting and the way our employees work.
Last year was one of the toughest ever on recruiters. The COVID pandemic and its repercussions devastated some talent acquisition teams, piled new demands on others, and proved to be a historic change for all employers and agencies as remote recruiting and onboarding a workforce became the norm for so many.
And this has sparked several new trends that have taken hold almost instantly, like "Hybrid Working" and "Virtual Recruitment".
Employers are slowly beginning to reopen their offices and resume normal operations. However, over the past year, employees have proven that they can be just as effective while working remotely, and most want to continue enjoying this benefit even after the pandemic subsides, even if this means seeking a new job.
The pandemic was not all negative for recruitment – mainly because of the successful leveraging of HR technology. Those companies that did manage to find good candidates were able to do so quicker because of their use of integrations, virtual CV's and interviewing, and online onboarding tools.
The combination of these 2 aspects alone has reshaped recruitment and enabled companies to expand their geographical parameters for jobs, thereby widening and diversifying the candidate pool.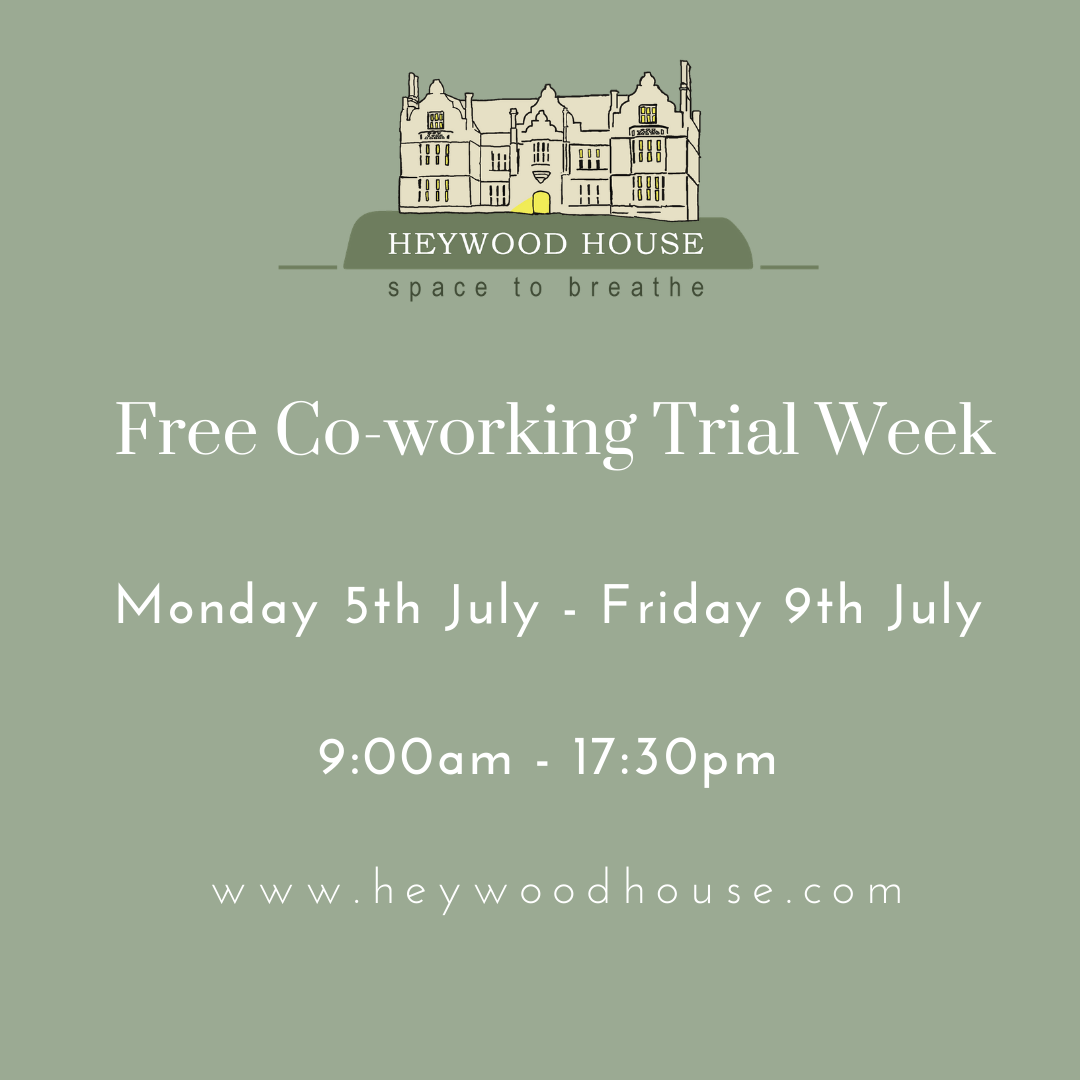 FREE CO-WORKING
TRIAL WEEK
MONDAY 5TH JULY – FRIDAY 9TH JULY 2021
9:00 AM- 17:30 PM
Come and try out the co-working spaces at Heywood House FREE for the week during our Co-working trial week
It is the perfect opportunity to see if a co-working space can help you get a great working balance whilst working from home or Hybrid working remotely from your usual place of work.
Use the co-working area in the Mansion house and everything that it offers
Try hot desking in the Conservatory
Sample the delicious homemade food and beverages in the café
Have an informal meeting in the Conservatory
Book a meeting room whilst you are here to meet clients or conduct a Zoom meeting
De-stress and clear your head walking in the grounds
Go for a walking meeting here on site

LIGHT BITES WITH… SUZANNE EASTON
Thursday 15th JULY 2021
13:00PM – 14:00PM
Growing Employee Engagement During Times of Uncertainty
Join Suzanne Easton Associate Director at Ibex Gale Limited, an organisation that specialises in People Management to discover how to engage employees in turbulent times.
Maintaining a culture of high morale and motivation can be even more of a challenge during turbulent times.
This session will highlight the factors impacting engagement and motivation in the workplace, and also what this means when we face times of change and uncertainty. We'll focus on:
• Understanding the important role leaders play in creating the best environment for their people
• Identifying the specific drivers of engagement in the workplace
• Assessing the additional considerations for organisations when encountering change and uncertainty
• Exploring some insights and tools to help you identify engagement gaps in your organisation, to help you build a strategy to address this
Suzanne works with a wide variety of clients from the private, public and charity sectors providing support with change transition, strategic people management, leadership development and culture.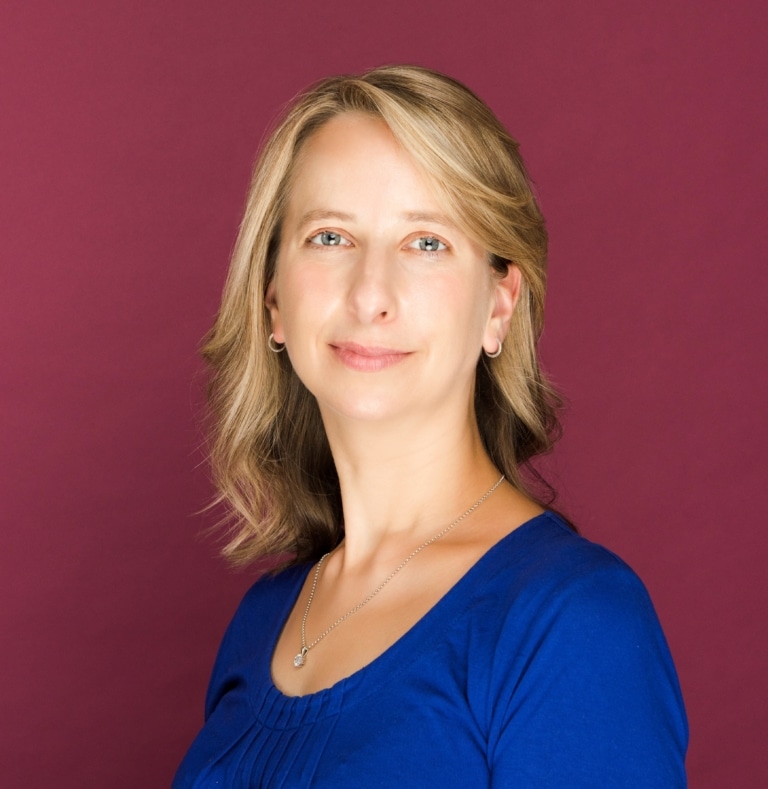 LIGHT BITES WITH… POLLY RATHBONE-WARD
THURSDAY 27TH MAY 2021
13:00PM – 14:00PM
Lead Your Team into a Post-Pandemic World
Join HR Expert Polly Rathbone-Ward, the founder of Rathbone HR Solutions for an unmissable talk on how to plan for a modern people-focused future workplace as we ease out of lockdown.
The coronavirus pandemic disrupted the way we work like never before almost overnight in 2020. There has been a huge amount of uncertainty for everyone, however, there are opportunities for employers to reflect and apply lessons learned to create a new, improved future of work.
Polly will discuss changes and challenges that businesses have faced as a result of the pandemic and how to plan for a modern people-focused future workplace as we ease out of lockdown.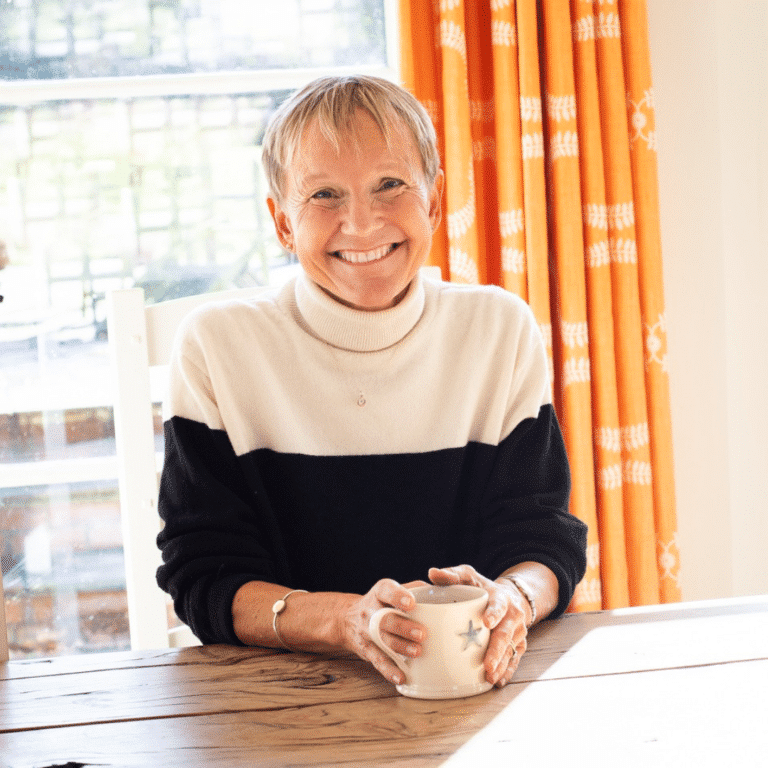 LIGHT BITES WITH… CAROLINE DRUMMOND-SMITH
THURSDAY 29TH APRIL 2021
13:00PM – 14:00PM
Listen to Your Gut, Feed Your Brain
Caroline Drummond-Smith is a health coach and founder of Zest Health Coaching. It was through her own health challenges that she realised how crucial it is to listen to our bodies and recognise the signals they're sending us. It's only through listening to our gut (or our intuition) that we can feed our brain with all the goodness it needs for us to function optimally.
When we can reconnect with our internal signals about what we want to eat and unlearn everything we were taught about diets and calorie counting, then we come to a place of balance and health.
Caroline will be taking us through the core principles of Intuitive Eating – explaining what it is, why it's so important and the massive benefits to our brains and our bodies.
LIGHT BITES WITH… LOUISE LADBROOKE
THURSDAY 25TH MARCH2021
13:00PM – 14:00PM
We Need to Redefine Success
Join Louise Ladbrooke for an inspiring talk on how to redefine success, improve your own resilience and achieve the happiness you deserve!
Having recovered from burnout, Louise worked as a speaker, trainer and coach knowing a thing or two about resilience and wellness. Booked to speak 12 months ago at Heywood House's Toast Talks, she was eager to share how to thrive in uncertain times. A year later, as the stakes have been raised beyond all imagination, it's not just her clothes that no longer fit, she's had to find new ways of thinking and being.
The old stories and anecdotes no longer apply, we're all creating new ones. Louise has spent a lot of the year failing, she didn't learn a new language or skill, grow her business nor give up alcohol and exercise daily with Joe Wickes; the hallway still needs painting. She has however found her own version of success and happiness and has coached others to find theirs.
In this lunchtime session, Louise will share the tools and techniques she uses with her clients and you will leave with a bespoke plan to improve your own resilience and achieve the happiness you deserve.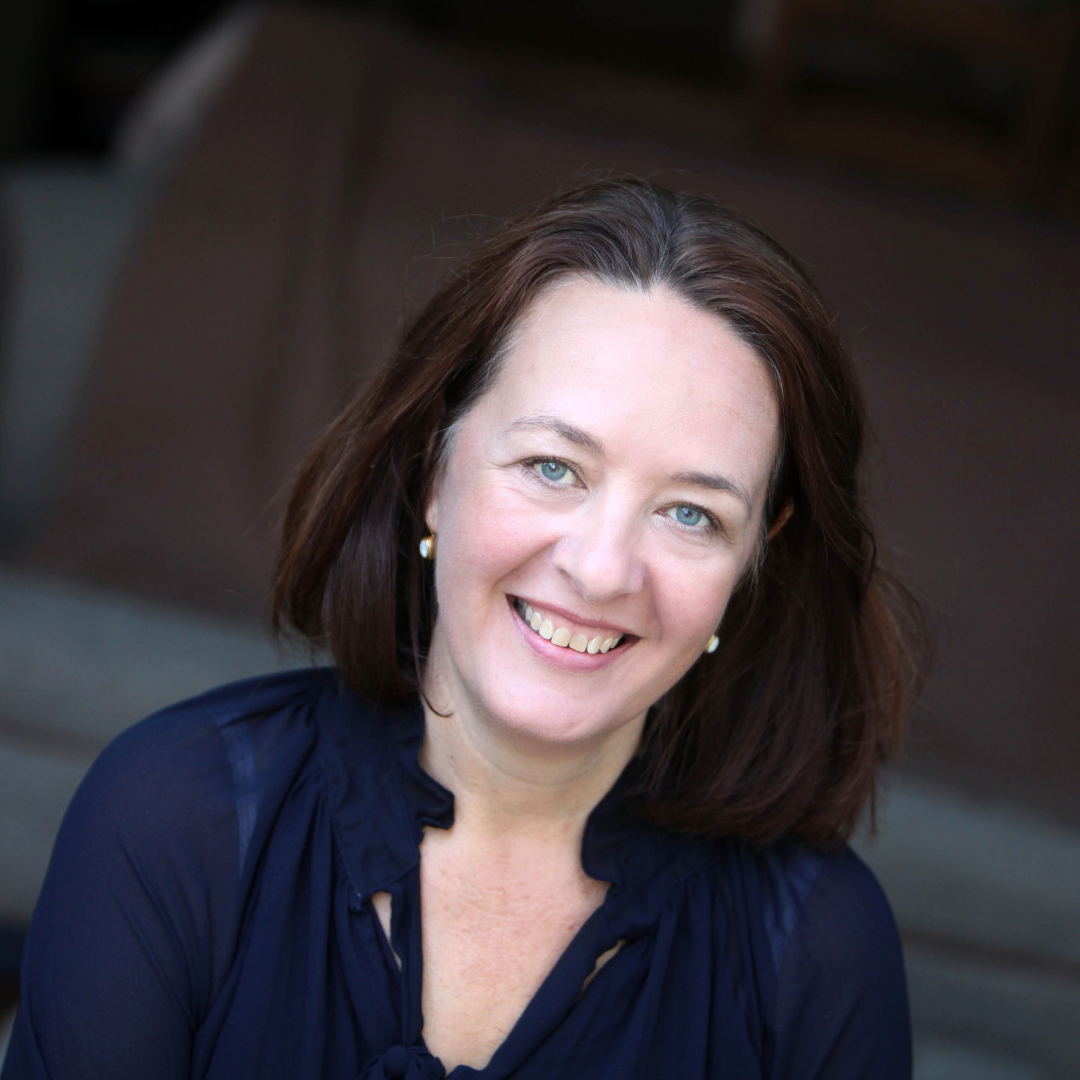 LIGHT BITES WITH… VERONICA HANNON
THURSDAY 25TH FEBRUARY 2021
13:00PM – 14:00PM
Can you market your way out of the Pandemic?
With every business owner impacted in some way by COVID-19, we're all looking to secure and sustain our business, protect jobs and the livelihoods of those who work with, or for, us. We've all seen companies doing more with marketing – trying to maintain their profile through very tough times.
However, Veronica Hannon, Managing Director of Transform Communications and Co-Founder of Transform Digital Marketing, argues that marketing alone is not a silver bullet.
In this lunchtime session, Veronica reflects on some of the innovative ways businesses have responded, and adapted, to the ever-changing situation that was 2020, be it from COVID-19, Brexit or changes to your customer base.
Join us to hear, learn and share, just how:
• Marketing fits into a broader strategic approach to business.
• To identify opportunities to diversify.
• To look at short-term opportunities versus long-term positioning.
• To communicate when people are worried or anxious – and the challenges around communicating success.
Light Bites with… Angie Bell
Thursday 28th January 2021
13:00 pm – 14:00 pm
Eat well, Move well, Feel well, Work well
Join Angie Bell of Fit Belle PT and owner of Studio Belle in Warminster as she reveals how to balance everything in your life right now…
We are delighted to present Angie Bell to share her secrets and top tips to enable you to deal with all of life's demands and balancing work and life at your best. Join us this January for a 60 minute Zoom session to discover how she does it!
Angie has a wealth of experience in health, fitness and wellbeing & a successful following across various social media platforms. Angie tells us:
As a sole business owner, personal trainer, Mum of 3 (18, 3 & 2), a self-confessed social media addict, networker, who loves fundraising, working out, socialising and baking cakes, I am often asked how I fit it all in and how I manage to juggle all of the plates…….here's how!!
I eat well
I move well
I feel well
And, I work well
There's no saying I'm perfect in any of the above and I definitely get those days where I have chocolate for lunch, too much caffeine, I don't work out and I stay up late, BUT typically in the balance, I try to make sure those 4 points are my priority and I would like to show you how these can be achieved. How they can be slotted into your lifestyle and how new habits can be formed, to give you an even better set of practises for juggling those plates every day.
January is a great time to kick start something new, so come and join me, and see if you can live by my 4 rules to feel better and work better in 2021.
Why not visit us on Social Media?...
Twitter: @HouseHeywood
FB/Instagram/LinkedIn: @heywoodhousewiltshire
Or sign up to our newsletter?
www.heywoodhouse.com/newsletter