This week's #featurefriday post from Heywood House is this beautiful brass door key plate. It is located in the Marlborough Room in the Mansion, and could easily be missed as it is on the reverse of the door inside the #office.
The photo above shows the intricate brass door push plates above and below the key plate matches perfectly, and both are likely from the Victorian period. Like most decorative objects appearing during the Victorian era, door hardware was highly ornamental and glass door knobs were increasingly popular as the century went on.
The key hole is covered with a chunky brass cover, and if you look closely the door key plate has several faces engraved on it…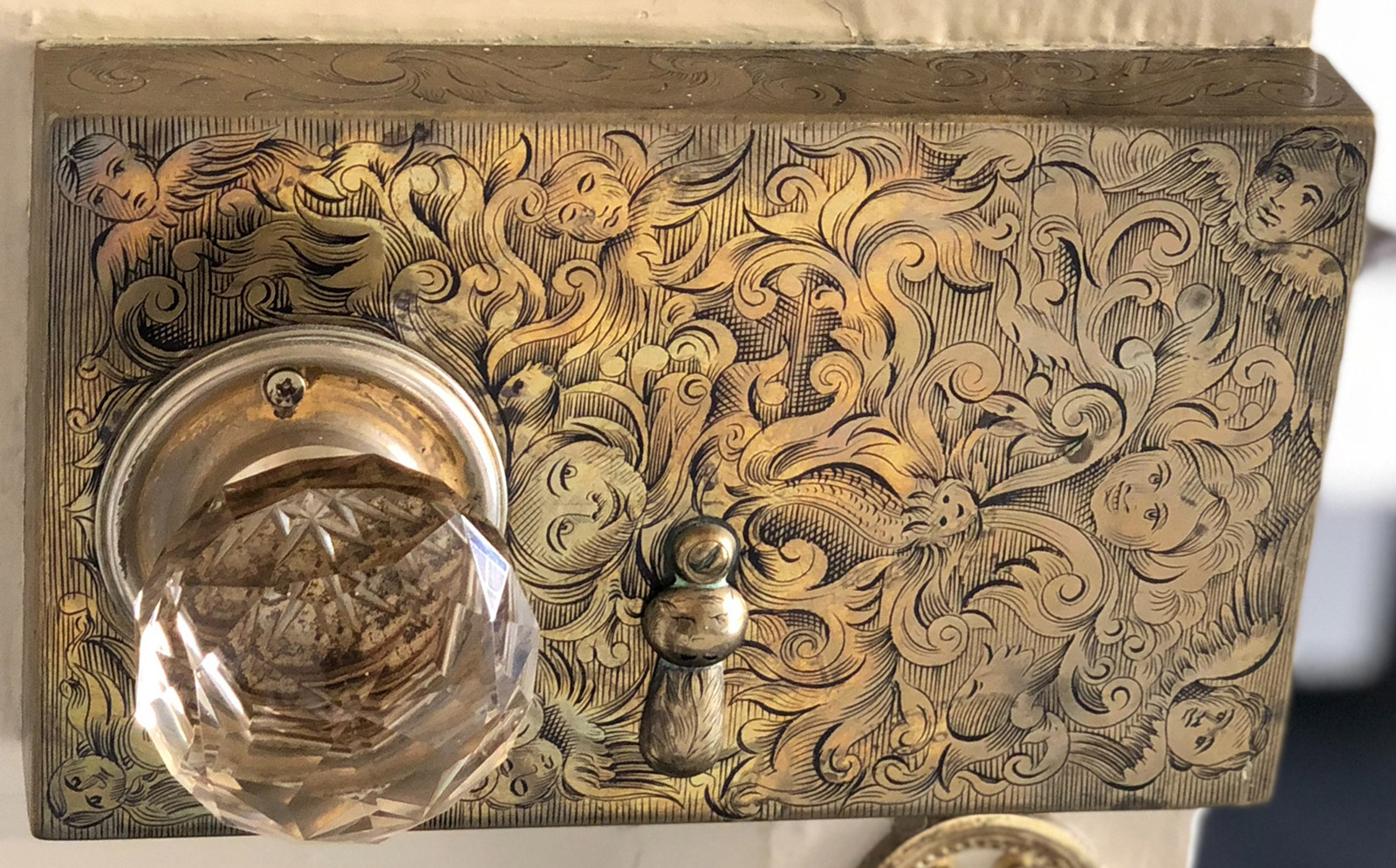 There are 8 faces in total engraved on the door plate and they all appear to be children or young faces. Some of the expressions are rather playful; the grinning teeth and the sideways smiles of the two central faces make them appear very happy and almost cheeky.
In the four corners of the door plate are angels, with their wings curling softly into the scrollwork on the door plate. Others faces appear to be sleeping, whilst the two angels on the left hand corners have positively down cast, sad or worried faces. So a real mix of emotions going on in this one door key plate!
This would not have been a standard door plate, it would have likely been a custom commission. The fine engraving features all over the door plate, even the top part of the door plate has the intricate scroll work on it.
So who commissioned this very unusual door plate? It is likely to have been from the period of Henry Charles Lopes, 1st Baron Ludlow who was the owner of Heywood House 1876-1899, during the Victorian period when he died age 71.
He inherited Heywood House from his uncle Henry Gaisford Gibbs Ludlow, who made was childless, and made several changes to the house from 1830 onwards.
1st Baron Ludlow was a Conservative politician and Barrister. He was educated at Winchester college and Balliol college Oxford, and was called to the Bar, Inner Temple in 1852. He was an MP for #Launceston 1868-74 and #Frome from 1874-76. He was knighted in 1876, becoming Justice of Appeal 1885. He became Baron Ludlow of Heywood in the County of #Wiltshire in 1897.
This photo shows him in his judges robes and he looks like he would have been a rather intimidating judge!
Henry Charles Lopes lived at Heywood House with his family, and it could be within the realms of possibility the door handle features Baron Ludlow's children. He had one son and five daughters by his wife Cordelia Lucy who died in 1891. His son Henry became 2nd Baron Ludlow and inherited Heywood House, but later moved away, renting it whilst living in London.
We probably all have our own ideas on what the room was used for in Victorian times. Maybe it was a child's playroom or bedroom with the angels looking over them? Or maybe it was a study with a reminder of his family for the adults in there.
Another interesting feature of the key plate is the key hole cover itself, which is engraved to make it look like a cat or some other creature.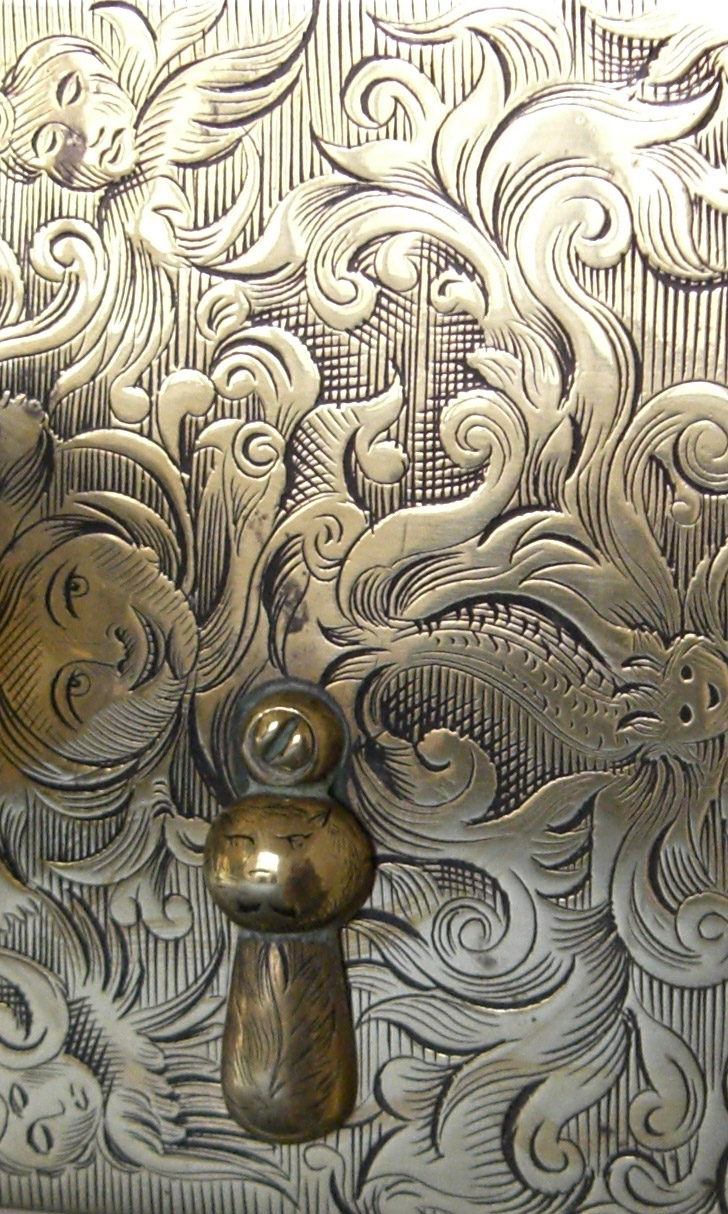 I don't know about you, but it makes me wonder if there were any pets or a dear cat which they were fond of!
It is all these little details that are from part of the fabric of the building and gives #heywoodhouse its really unique environment to have #workspace in.
If you would like to enquire about the different #officespace, or #coworkingspace we have available then you can get in touch with us here.
As you will see from our website, many of the #meetingrooms at Heywood House have a huge number of quirky features to make your meeting or event truly memorable and make a lasting impression. If you would like to hold a #meeting or #businessevent surrounded by these wonderful historical details, combined with all the modern #businessfacilities you need you see them here.
To join the business community here in Wiltshire with all the amazing historical details, stories and green and tranquil space then why not look at Heywood House #membership here?
Have a lovely weekend everyone!
Charlotte
Email: landlord@heywoodhouse.com
Tel: 01373 486800