Why not try out one of our Cafe Manager, Hayley's, delicious seasonal recipes?…
October 2023
Toffee and apples…a match made in heaven! This sticky and sweet treat is perfect for Halloween or Bonfire night. Serve in slices with a mug of hot chocolate or some mulled cider.
Toffee Apple Cake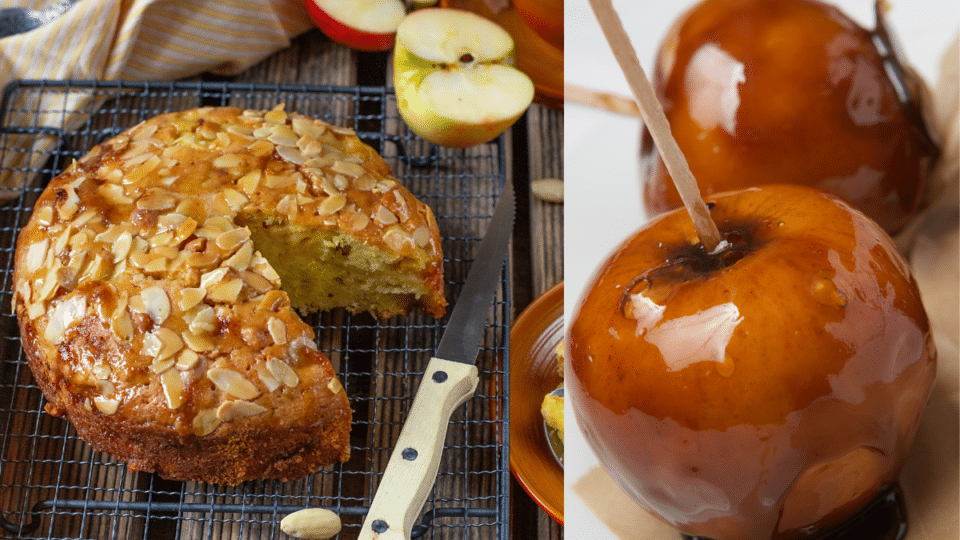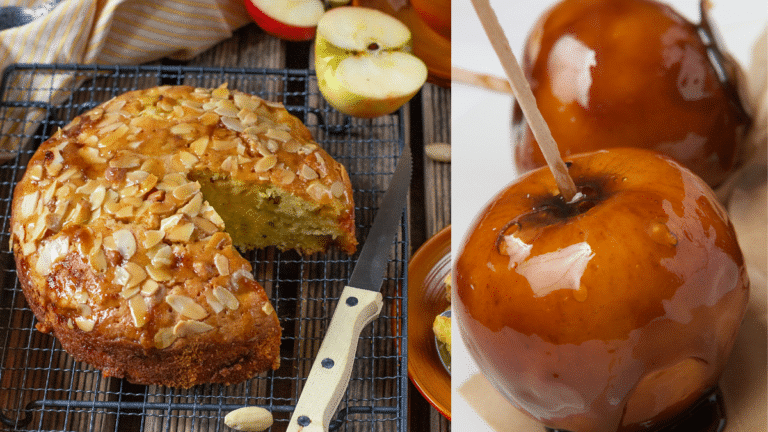 Ingredients
125g Butter
225g Dark Muscovado Sugar
2 Eggs
225g Plain Flour
2 Tsp Baking Powder
200g Cooking Apples, peeled and diced
100g Soft Toffees, chopped into pieces
Toffee Butter Icing (Optional Topping)
100g Butter
1 Tsp Vanilla Essence
200g Icing Sugar, sifted
4-5 Tbsp Toffee Sauce
Extra Soft Toffees, chopped into pieces
Method
Preheat oven to 160°C.
Line a baking tray with greaseproof paper.
Beat together the butter and sugar in a large mixing bowl.
Add the eggs, flour, and baking powder.
Stir in the chopped apple and toffee pieces.
Put into lined baking tray, levelling off the top.
Bake in the middle of the preheated oven for 1 hour.
Remove sponge from oven and leave to cool.
Toffee Butter Icing
Beat the butter in a bowl and gradually mix in the icing sugar, vanilla and 3 tbsp of toffee sauce.
Spread onto the cake and drizzle with more toffee sauce and chopped up toffee pieces to decorate.
Cut into slices and serve!
July 2023
This is such a simple recipe, providing a lighter option for those warmer days. Ideal for summer picnics teamed with a salad garnish, or even to cut into bite sized chunks for an 'on the go' snack.
Ploughman's Crustless Quiche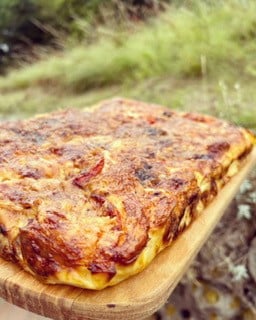 Ingredients
12 Eggs
Splash of Milk
1 Pack of Cooked Ham
1 Pack of Cherry Tomatoes
Half a Jar of Branston Pickle
Half a Jar of Small Silverskin Pickled Onions
150g of Grated Cheddar
Fresh Herbs
Salt and Pepper
Method
Preheat oven to 180°C.
Line a square oven tray with baking paprt, enough so that it is coming out over the sides.
Break up your cooked ham and scatter at the bottom of the tray, then add your pickled onions.
Halve the cherry tomatoes and spread out in the tray.
Distribute teaspoons of the pickle into the tray.
Top with grated cheese.
Sprinkle with salt, pepper, and any fresh herbs.
In a jug beat together 12 eggs, a good glug of milk, salt and pepper.
Pour the mixture over the ingredients in the tray.
Bake at 180°C for 50 minutes.
Cut into slices and serve with a salad garnish…Enjoy!
May 2023
These scones work well with so many toppings, why not try them with smoked salmon, or cheddar cheese and caramelised onion chutney?
Watercress & Cheddar Savoury Scones
Ingredients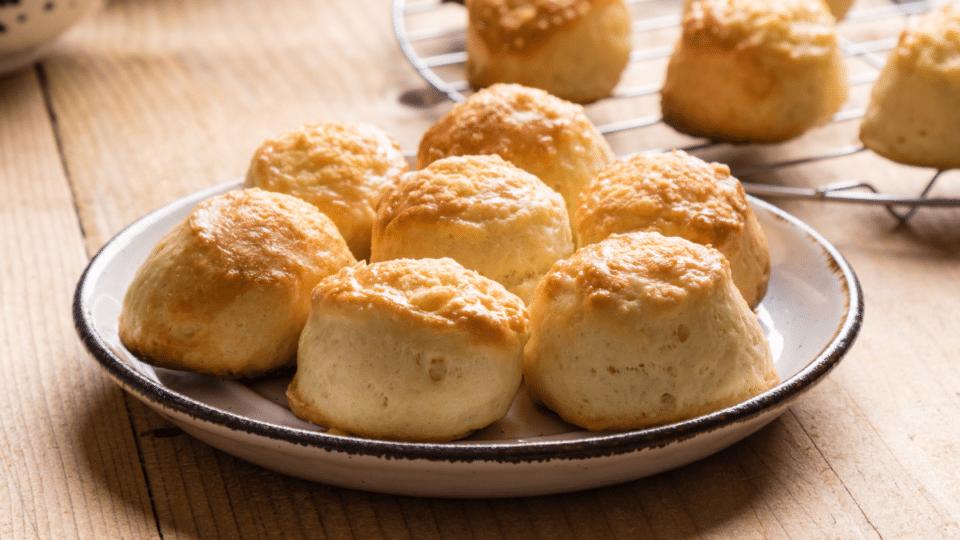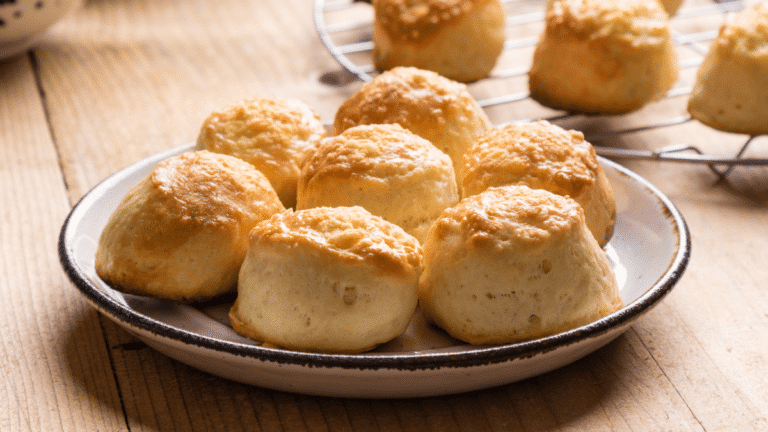 225g Self-raising Flour
1 tsp Baking Powder
1 tsp English Mustard powder
2 Pinches Cayenne Pepper
50g Butter
75g Watercress (Finely chopped)
100g Grated Mature Cheddar
150ml Buttermilk (Plus extra for brushing)
Method
Preheat oven to 200°C (180°C fan) gas mark 6 and line 2 baking sheets with baking parchment.
For the scones; In a food processor pulse the flour, baking powder, English mustard powder, cayenne pepper and a large pinch of fine salt until combined. Alternatively mix in a large bowl. Add the butter and pulse/rub in with your fingers until the mixture resembles fine breadcrumbs.
Add the watercress and 75g of the grated cheddar and briefly pulse/mix. Pour in the buttermilk and pulse/mix with a cutlery knife to make sticky dough.
Tip on to a lightly floured work surface and gently pat out to 2cm thick. Dust a 6cm round (fluted or plain) cutter with flour and use to stamp out 8-10 rounds, re-patting trimmings together as needed.
Arrange on the lined sheets, spacing slightly apart. Brush tops with buttermilk and sprinkle over remaining 25g of grated cheddar.
Bake for 20min, or until lightly golden. Transfer to a wire rack to cool completely.
Complete with your chosen toppings, and enjoy!
January 2023
If you've been left with a bowl of unused nuts on the coffee table after the Christmas period then we have the perfect solution! Make up a batch of orange and almond biscuits following this delicious recipe.
Orange & Almond Biscuits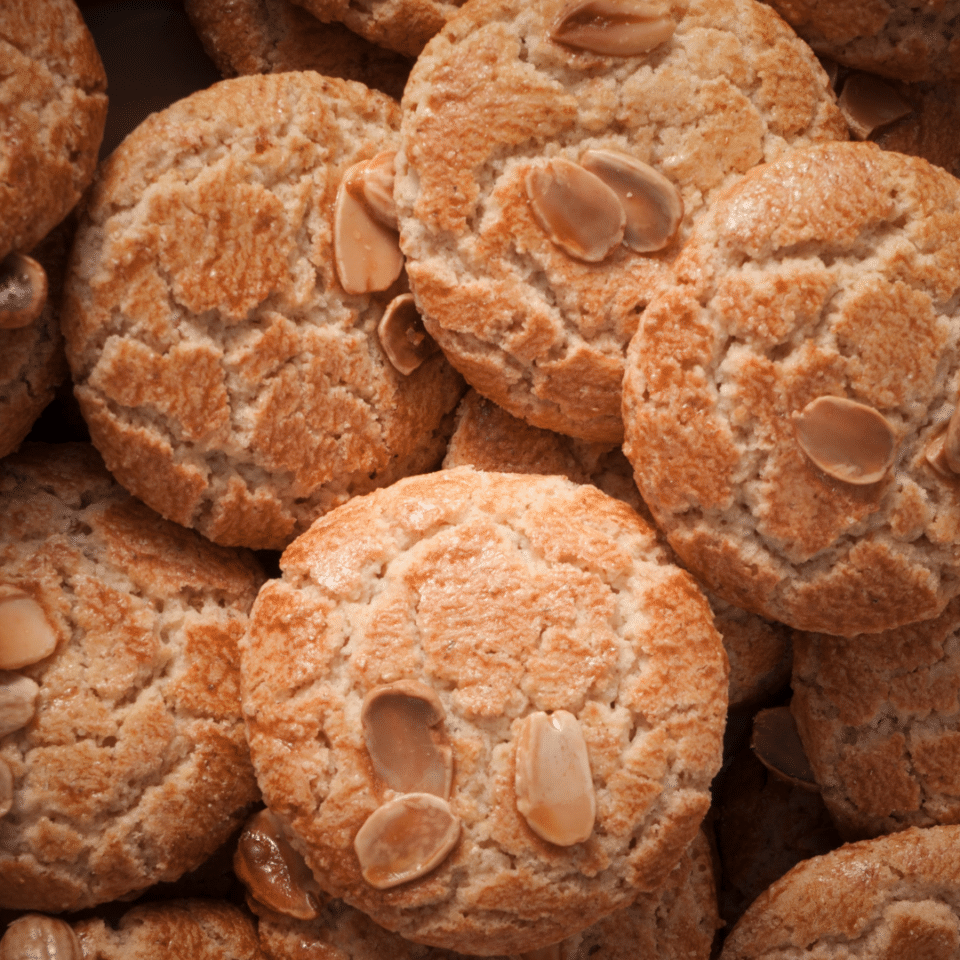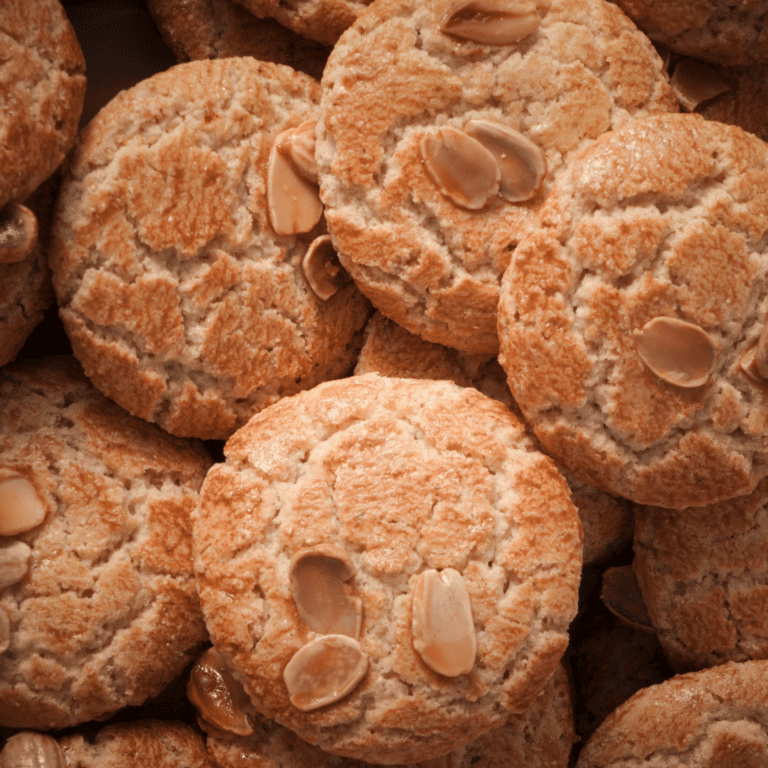 Ingredients
100g Butter
50g Sugar
100g Plain Flour
Zest of 1 Orange
50g Ground almonds
Method
Beat together the butter and sugar, then add in the rest of the ingredients and bind together to form a soft dough.
Wrap the dough in clingfilm and then put in the fridge to chill for 15 minutes.
Roll out the dough on a floured surface to the desired thickness and cut out the biscuits using a cookie cutter.
Place the biscuits on a baking tray lined with greaseproof paper, leaving space between each biscuit.
Pop the tray back in the fridge to chill for a further 15 minutes.
Bake in a preheated oven fpr 12-15 minutes at 170°c
Leave to cool for a few minutes and then enjoy with a cuppa!
October 2022
With the milder months just around the corner, this Poke bowl is a perfect addition to your Autumn meal plan. This dish is light, colourful, full of goodness, and easy to prepare.
Sticky Pork Belly Poke Bowl
Ingredients
Pork Belly
2 Carrots (put through a spiralizer, or just cut up finely)
1/2 Avocado sliced
1 Cucumber
White wine vinegar
75g of Rice per person
Pre cooked edamame beans
Sticky sauce for the pork belly:
3 tbsp Soy sauce
3 tbsp Honey
A few chilli flakes
5 Thin slices of ginger
3 Garlic cloves
3 tbsp Rice vinegar
Method
Put pork belly in an oven dish and roast on middle shelf (Timings and temperature vary depending on the weight of the pork belly, so follow the pack instructions for exact timings)
Whilst the pork belly is roasting, make the sticky sauce (My own take on a Teriyaki sauce). Mix together the soy sauce, honey, chilli, ginger, garlic and rice vinegar together in a bowl. Put to one side.
Once your pork is cooked thoroughly, drizzle the sticky sauce over the top and return to the oven for a further 5 minutes. Once cooked, remove from the oven, and set to one side to rest.
Boil enough rice for 75g per person.
Slice the cucumber into thin strips and in a bowl, mix with a teaspoon of white wine vinegar and a sprinkling of sugar. Set to one side.
Arranging your Poke Bowl!
In a bowl, place cooked rice in one section, the cucumber in another, and then add in the edamame beans and sliced avocado.
Then top with your shredded carrot and sticky belly pork.
Finish off with a sprinkling of sesame seeds and black onion seeds if you have any in the cupboard.
Tuck in and enjoy!!