If you think back to when you were younger, what did you imagine your workspace would be like when you grew up? What would it have looked like and what would you be doing in it? How did it make you feel? This may have been very different from the reality of what your workspace turned out to be, and may have changed again since lockdown, with everyone working from home, remotely at some point.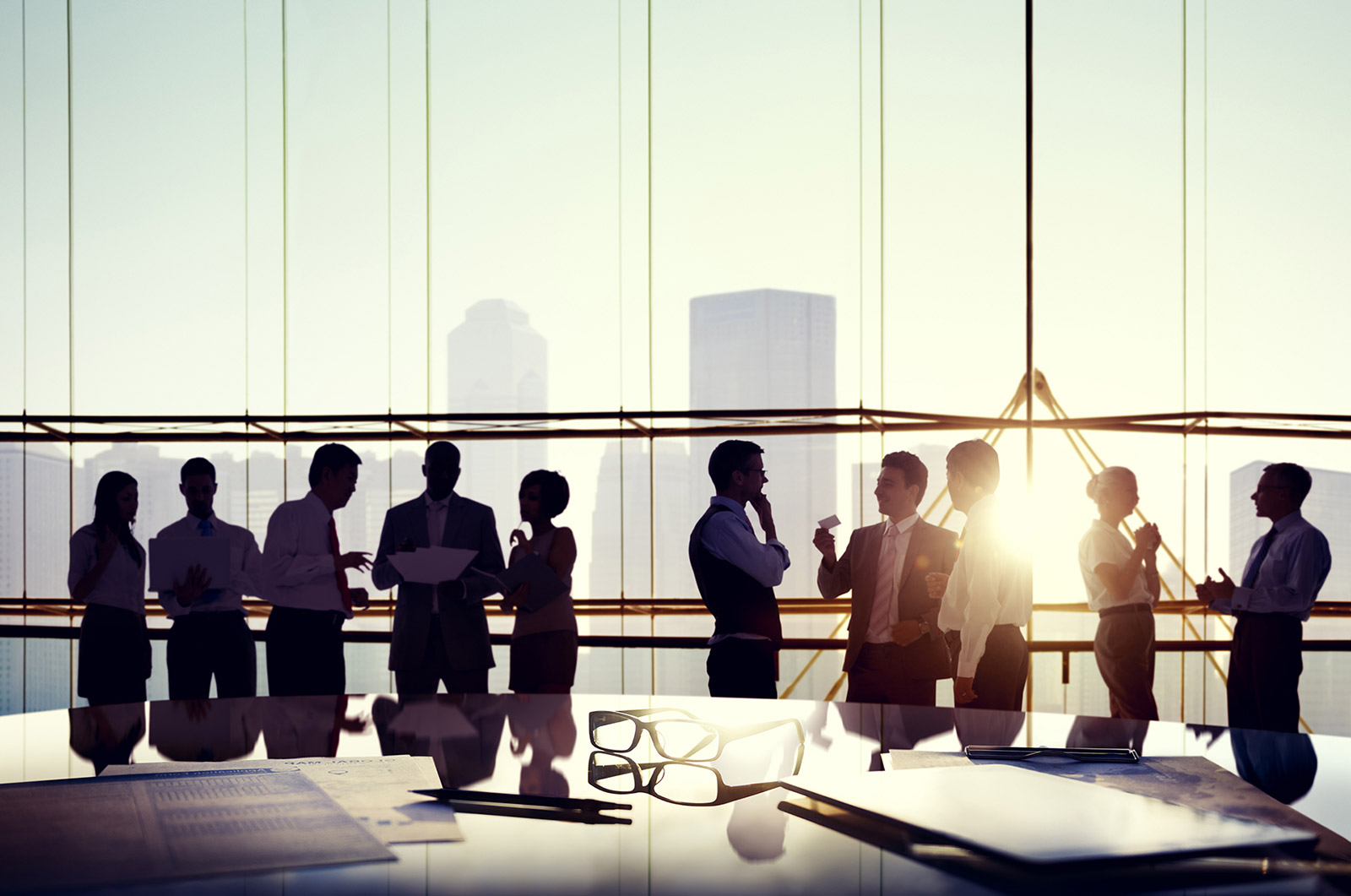 The individual feelings we get from work often link to the actual workspaces we are working in, and what we prefer may have been shaped by the twists and turns our career paths have taken, places and spaces we have worked in.  Thoughts of the first workspace you had as a young adult may bring back feelings of excitement, optimism and choice as you started your career; this space was likely formed your view of work, which may well still be with you today.
Workspace can mean different things to different people as we all work in slightly different environments, particularly since lockdown. A work environment can feel formal, welcoming, cosy, relaxed, private, or social as a space shared with others. For many, the word workspace brings with it a strong sense of belonging, enjoyment, or for some, dread and feeling trapped or unproductive.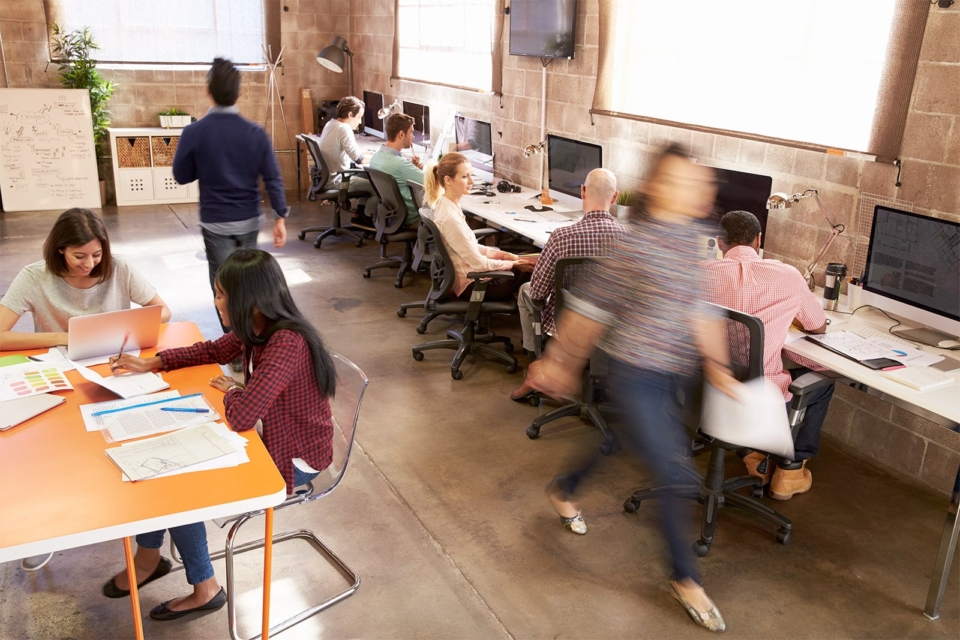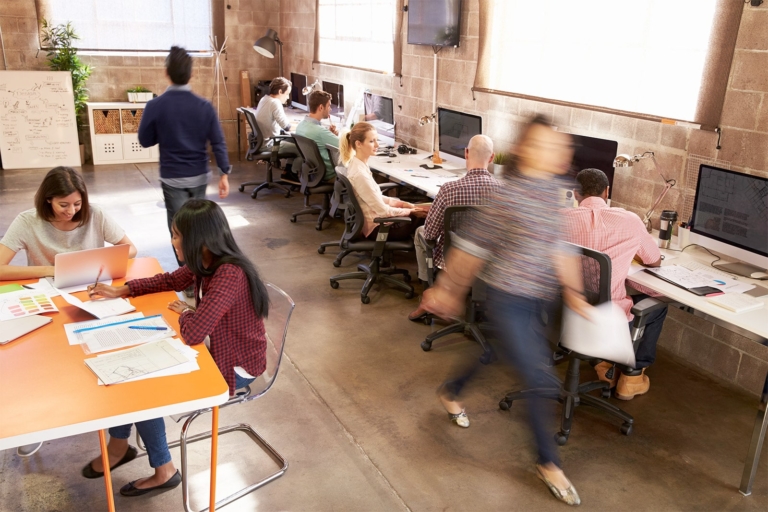 So how does workspace affect your productivity?
The space we work in can affect our productivity and motivation, as it can alter our feelings and mindset- feeling trapped and uninspired generally doesn't increase motivation! In order for us to function optimally, our environment is key then to achieving better productivity.
We need the facilities around us to do the functional aspects of our work, but the feeling of being comfortable in a space can mean we are at ease enough to lose ourselves in our work and really make the most of our work time. The psychology of Home states we make a building or house into a home through connections of identity and exploration space to be our true selves, which is why we have an emotional connection when we come 'home'.
Your workspace likely may not allow you to explore your true self, but it can be a reflection of yourself and your likes, which can improve productivity through providing a space for you to feel comfortable in, no matter where your workspace is located. Workspaces can often consist of both shared space with others and within this, our individual space. Whatever your workspace, we all have the instinct to put our own stamp on it, to claim it as our own. It's likely to be a place you spend a significant amount of time in, so no surprise we want to make it a comfortable, enjoyable place to be, and this can be important to improve your productivity within it.
So how do you create a productive work space?
We often say to people 'make yourself at home' and this means we want them to be comfortable and at ease in our space. So a good workspace isn't just about nice paint, furniture, and nick nacks to ensure your own comfort, it can also be about creating the right reflection of yourself and the right atmosphere for the type of work you do in the space with the right practical elements you need to function. Being able to welcome other people into that workspace, and allowing you to create the desired impression is an important element of a workspace. In the current climate of working from home, this can be challenging, as well as making it hard to create a good home/work divide.
To deal with this and help your productivity, try to have a dedicated area in the home to work in as it can help get you in the work mindset, even if it is a small corner under the stairs! If you need to work remotely but need to get out of the house from distractions, a co-working area can be brilliant at creating that divide.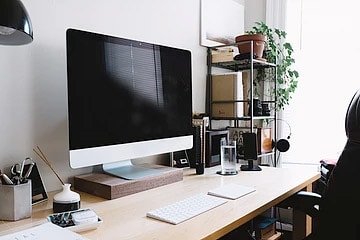 Wherever your workspace is, whether in an office you are returning to or working from home or a co-working desk, small touches and features, that can add atmosphere, show a brand image, and create a sense of familiarity, are key to making a great workspace and mindset to boost your creativity.  What makes you feel good in your home can make you feel good in your workspace, whether that be greenery outside, a pop of colour on your desk, comfortable elements on your furniture, lighting or other accessories.
A workspace is not quite the same extension of ourselves as the home is but it is an extension of part of ourselves- our working selves- and it is important to think about how the space you are in makes you feel. Tired? Stressed out? Frustrated? Relaxed? Motivated?
Identify what feeling you want to get in your workspace and then think back to your home as well as what you wanted your workspace to be at the start of your career, or to previous workspaces you have liked or even longed for before lockdown. Now maybe the chance to start as you mean to go on in the changing environment of the working world and the workspaces within it.
Look at your own workspace and see if there is room to revamp or embellish or maybe it's time to consider moving to a place that will give you the elements you desire, that feeling of enjoyment of being in that place. Does your workspace do this for you? If not, then maybe it will be time to look for something new that allows those feelings in.
Why not drop us a line and let us know what elements in your workspace make it great. Here at Heywood House, there are many different workspaces which might be exactly what you are looking for. Office space, co-working and memberships allowing daily working on an ad-hoc basis with maximum flexibility.
To look round the various workspaces and see what people are saying about the workspace at Heywood House come and see our website or get in touch here:
01373 486800
landlord@heywoodhouse.com
www.heywoodhouse.com/work-space