Toast Talks…
Our 'Toast Talks' breakfast meetings have been created to deliver inspiring, entertaining business networking events and knowledgeable talks for our members and the local Wiltshire business community. Connect over a fascinating talk, fresh coffee, and a delicious breakfast with other like-minded people. Generate new ideas and opportunities and leave feeling inspired.
Our Latest Event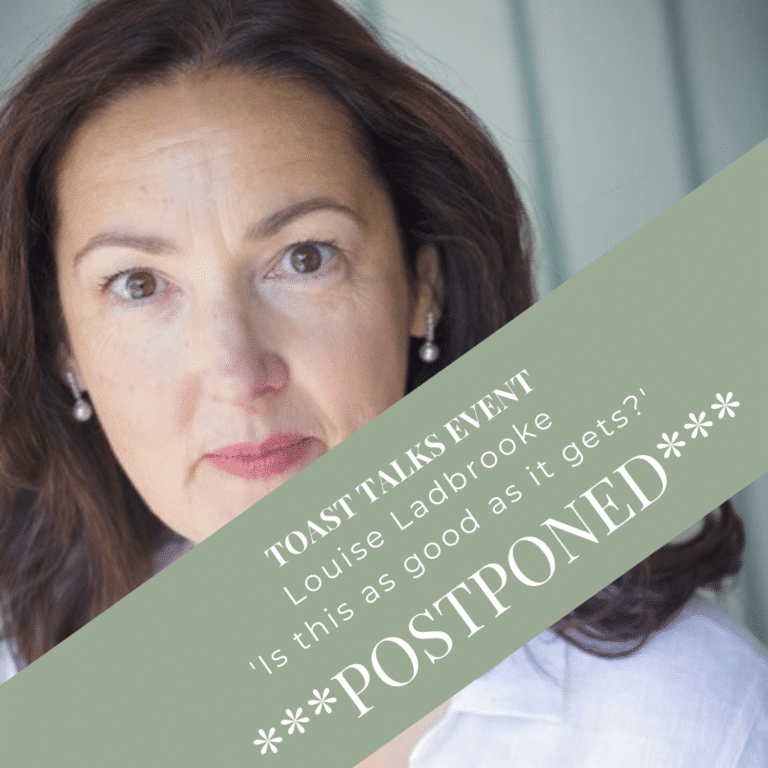 ***POSTPONED***
Thursday 26th March 2020
8:00am – 9:00am
Louise never imagined that burnout would happen to her, she was a success story who fell hard and didn't want anyone to know. Never in peacetime have we lived in more uncertain times, our world is full of fear, conflict, and division. We're expected to make 5-year business plans and we'd love to make some long term personal plans but circumstances beyond our control are changing fast and some of us are only surviving when we all deserve to thrive.
Invited to speak nationally as an entrepreneurial role model, Louise quickly learned that audiences wanted to know more about her personal story. It took courage to publicly admit what she saw as failing but feedback shows that her audiences appreciate, identify and learn from her vulnerability and honesty.
Louise Ladbrooke's anecdotes and stories, both good and bad, offer sage advice as to how to get through and break out of the perceived shackles of the modern-day.
Book your 'Toast Talks' ticket here
Missed it? Read 'The Highlights'…
If you didn't manage to come along to one of our Toast Talk events (our inspiring, and entertaining business networking events!), then you can find all the information on the event here in the individual write-ups by our very own team who attended!
Enjoy and don't forget to join us at our next event! See the latest events that are on so you can come along to the next one!
'The Importance of Office Culture' Thursday 30th January 2020 8:00 AM – 9:00 AM January's Toast Talk welcomed Head Peach, James Read of Giant Peach Marketing agency delivered an...

'What does good look like?' Thursday 28th November 2019 8:00 AM – 9:00 AM We joined Elle Chappell from Circle Consulting on Thursday 28th November 8:00am -9:00am for...

'Your Flippin' Attitude' Thursday 3rd October 2019 8:00 AM – 9:00 AM We were so excited to launch our new 'Toast Talks' breakfast meetings starting on 3rd October!...
Why not visit us on Social Media?...
Twitter: @HouseHeywood
FB/Instagram/LinkedIn: @heywoodhousewiltshire
Or sign up to our newsletter?
www.heywoodhouse.com/newsletter