The only thing certain about the future of the office is that it won't be 'normal'
Britain is in the throes of trying to work out how to return to work, or even if it can return to work without seeing a second spike in Covid-19. People speak about returning to 'normal' but for many there will only be a 'new normal'.
Is this a bad thing? Millions of people have transplanted office workstations to back bedrooms, dining room tables and even garden sheds and for the most part have found they have been able to work efficiently.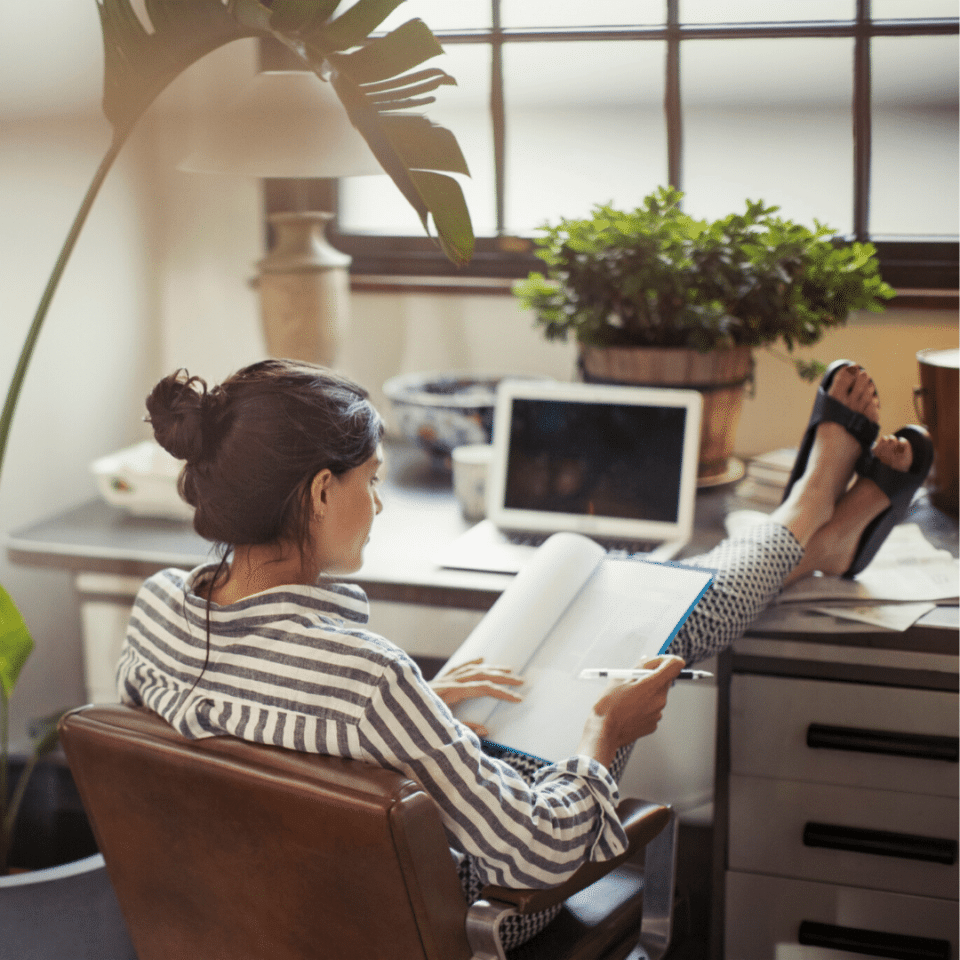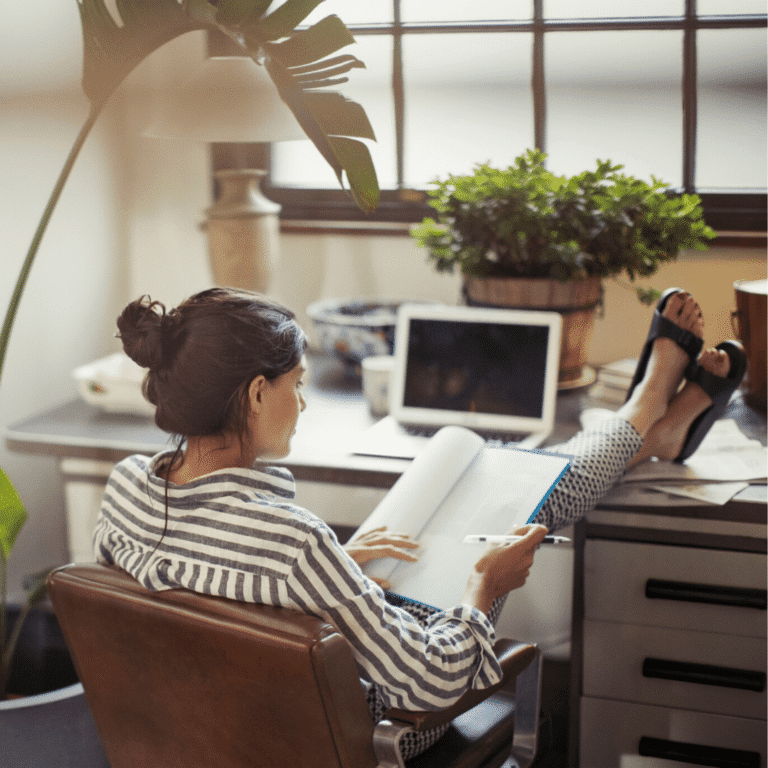 The way companies have been forced to conduct business with staff working from home, and the fact the vast majority will have managed to do so successfully, will surely prompt debate about how they plan for the future.
Large companies paying rent, rates and utilities for 200-desk, big city offices have seen them lay virtually empty while their day to day operation continues as normal. As the country emerges from the pandemic, and with the additional economic pressure the lockdown has brought, they might well begin to wonder if they shouldn't halve their floorspace and rotate their workforce in working remotely for part of the week.
This would not just be a cost-cutting measure.  A great many people have discovered the joys of working from home, with its flexible hours, increased life balance and, probably most notably, the removal of a stressful journey to and from the workplace. They see more of their families, eat better, take regular exercise, use downtime more effectively and generally feel less guilty about neglecting their loved ones.
The pandemic has unleashed a pent-up desire in people to be away from the office and spend more time at home, or at least closer to home. The technology has been there for some time, it just needed companies' processes, attitudes and expectations to catch up.
If people journey to work just three days a week, the benefits are obvious. Fewer cars on the road means less pollution, better air quality and a less stressful journey; fewer commuters cramming into stations means smaller trains and less frequent buses. Research has shown that in a study of commuting to Newcastle the 7% of trips over 50km were responsible for 60% of the carbon emissions. The further you travel, the more detrimental effect with emissions.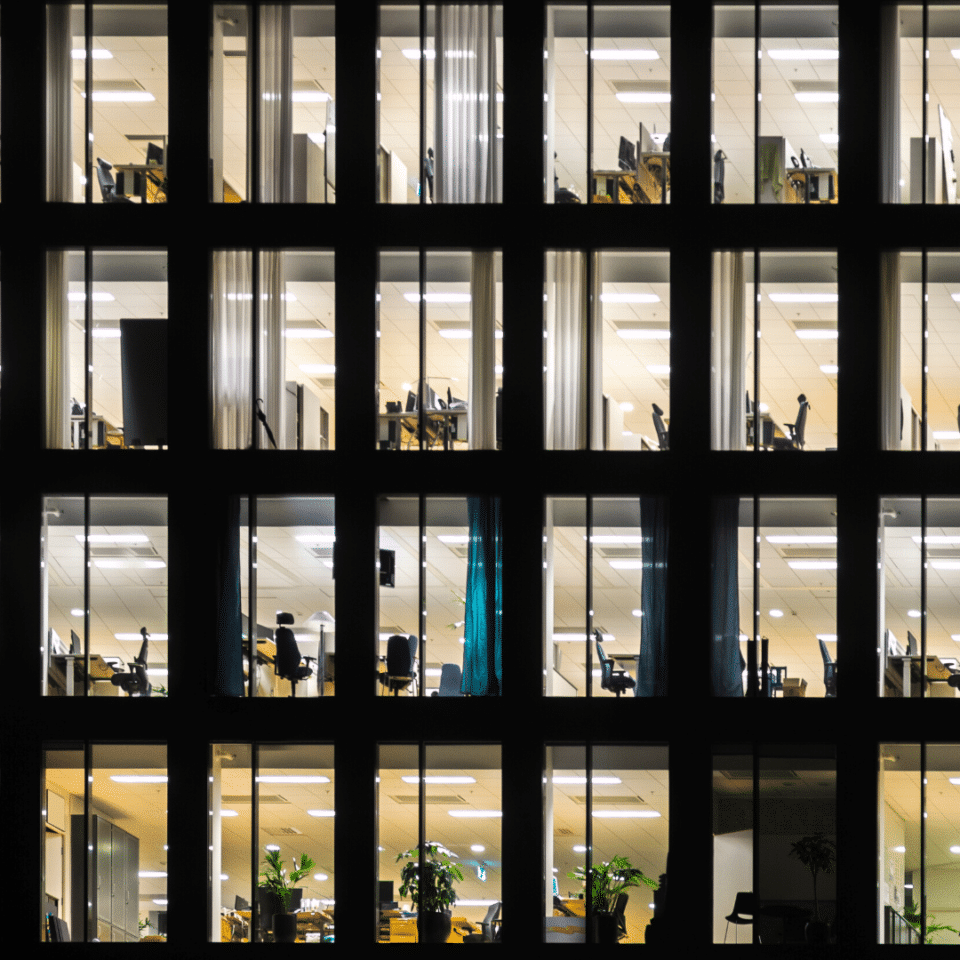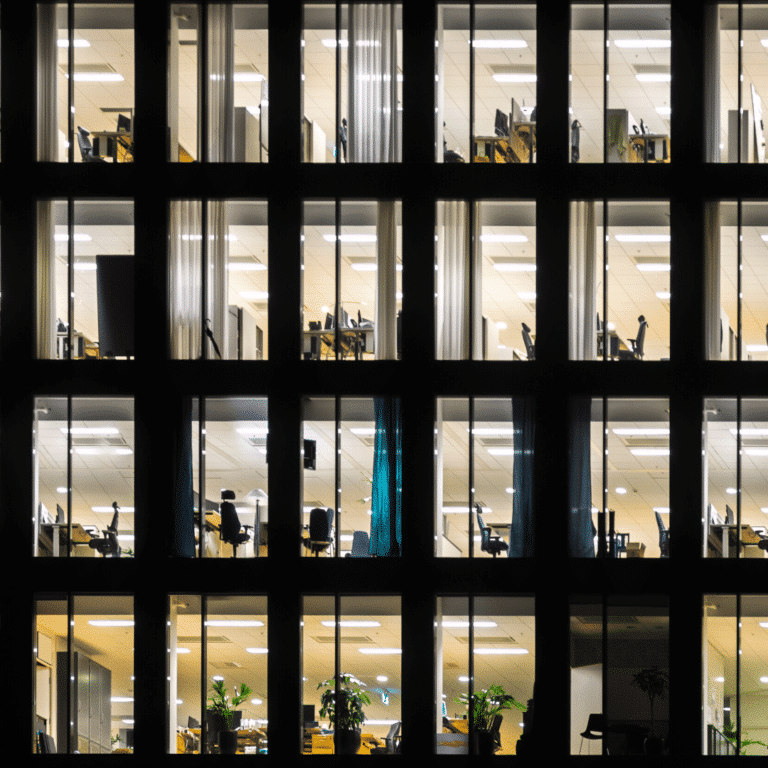 And yet, there are many who are chomping at the bit to get back behind a desk alongside their colleagues. While schools have been off there will be many parents who have gained renewed respect for teachers after struggling to motivate their teenagers to drag themselves from bed and study physics instead of watching videos of cats dressed up as Big Brother contestants on Tik Tok.
Many of us have been virtually connected to colleagues via video meetings for the past three months and are now as proficient as a Hollywood director of photography in achieving the best camera angle to disguise our double chin and the eye of a top set designer to arrange the most impressive titles on the bookshelf behind us – or at least move the Dan Browns out of sight.
But working remotely can be remote in every sense and there are just as many folk who miss the day to day intrigue of sharing a building with dozens of other people who lead interesting, depressing, chaotic, sordid, or eccentric lives. Or in some cases all four. Workplace gossip, both positive and negative, plays a huge part in our work lives – a 2017 US study found 69 percent of workers missed it when they weren't there.
A study at the University of Newcastle has also found that working in your home uses 75 percent more energy – more than that saved by travelling to work. Coupled with the isolation effect, it is potentially sensible for local businesses to open up their hot-desking offices, to allow people to work remotely but closer to home, saving money and allowing that connection with other people.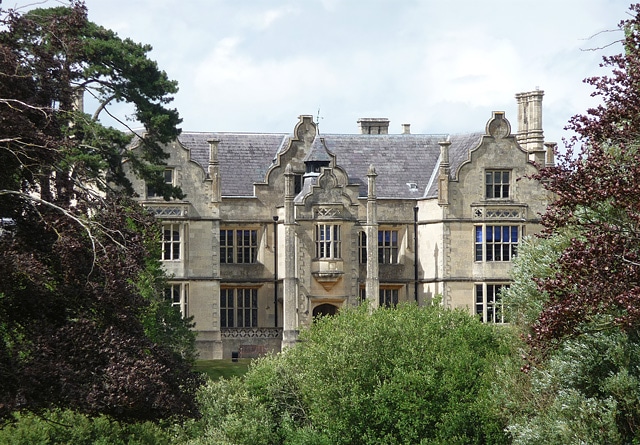 A halfway house could be the answer. Using a co-working space like those at Heywood House offers a solution for people who don't want to work at home every day but don't want a long journey into work. That could be because they don't want to go back to the grind of the daily commute or, at least in the short term, they have developed an aversion to crowds and crowded spaces.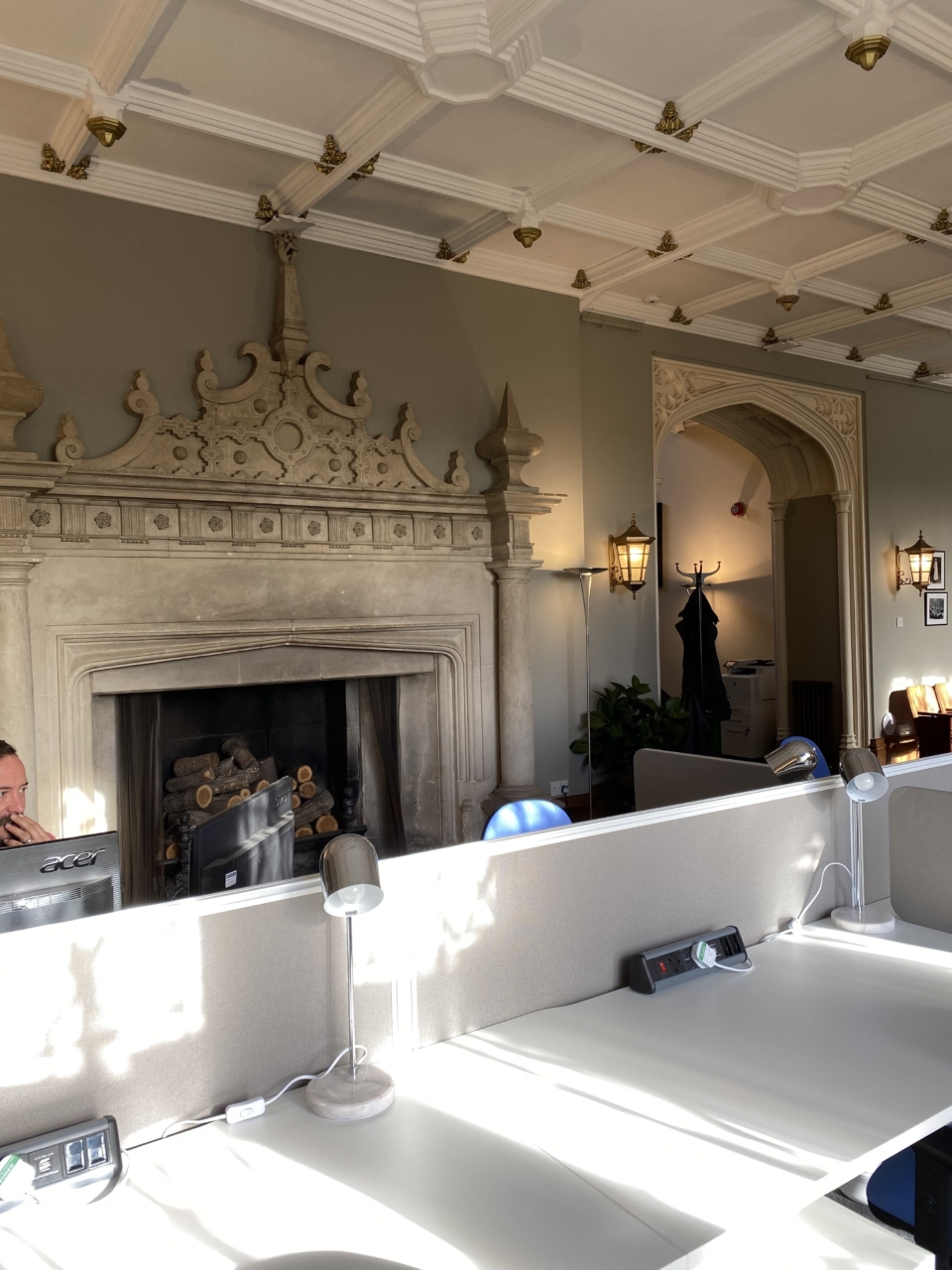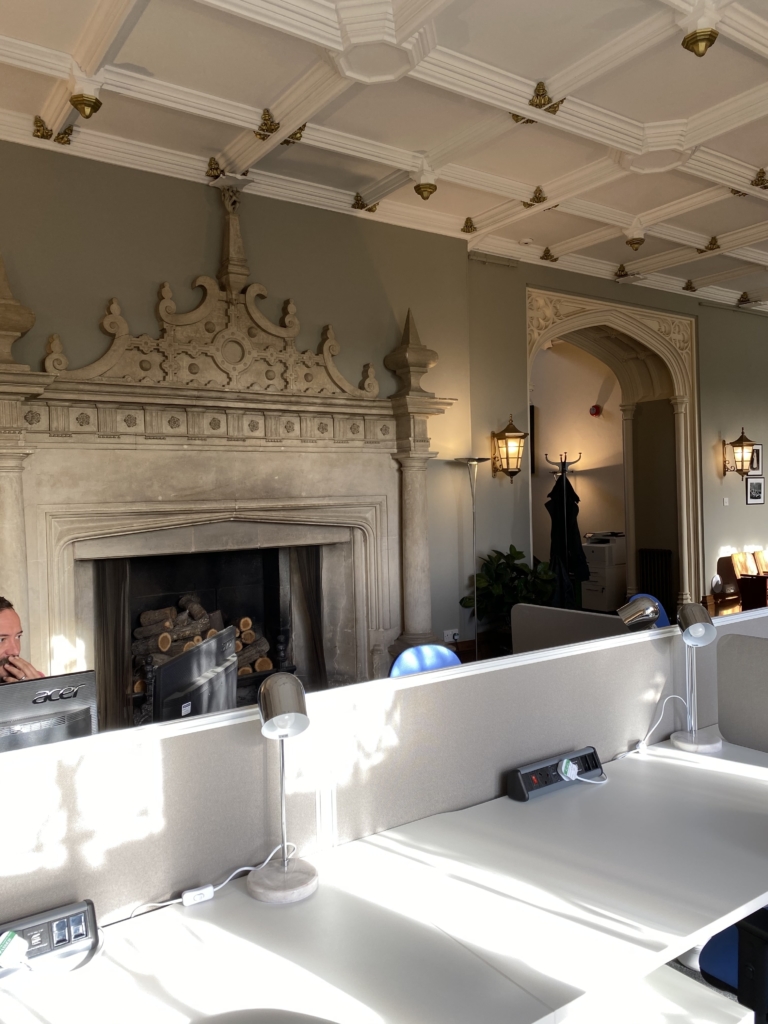 A co-working space at a location like Heywood, with its open spaces and inviting café, would offer all the benefits of having an impressive office base a couple of days a week, while being a more pleasant commuting prospect than struggling through traffic or squashing into a railway carriage or bus, on the way into a city five days a week. Meetings can be held on-site or in the open air, long walks around the grounds could help ferment and nurture ideas, time can be better used.
The pandemic feels like a watershed moment in many ways. The return to work will be strange and unusual, many workers are still on furlough with no certain end in sight. There are tough decisions to make and new directions to take. Let us hope we all stay safe.
01373 486800