Message from the Conservatory Cafe
Hayley and the team look forward to welcoming you all back to the Conservatory Cafe! If you would like to see what new procedures have been put in place come and watch Hayley showing you round in our latest video.
June 2021
With the warmer days and lighter evenings, is there anything better than enjoying an alfresco supper with a refreshing glass of wine?
This easy-to-prepare Roasted Tomato & Onion salad, makes a lovely addition to any meal, we recommend serving with chicken breast or as a side dish for a tapas evening.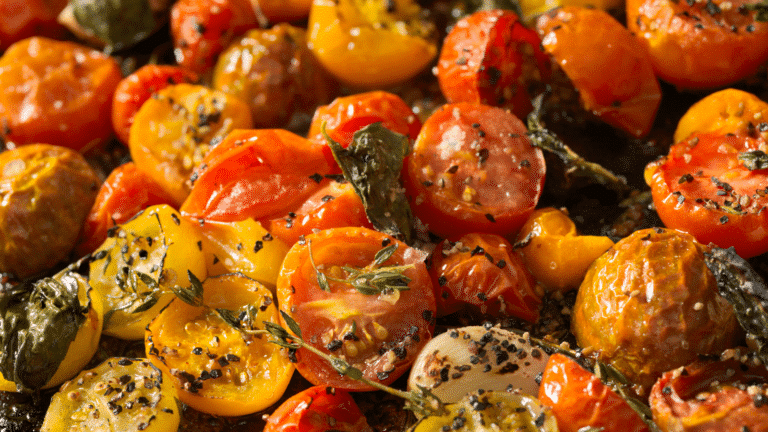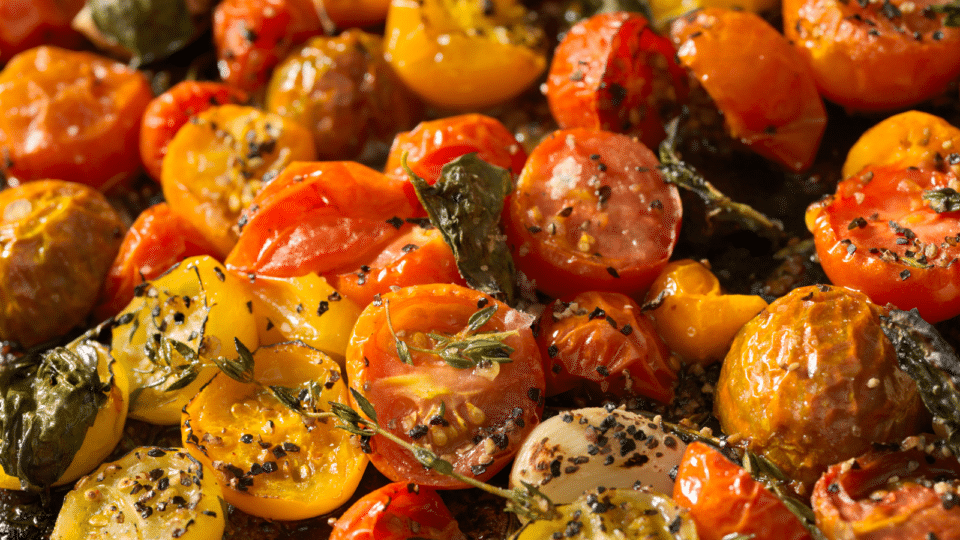 Roasted Tomato & Onion Salad
Now for a savoury dish, I have gone for a recipe that makes a lovely addition to a meal, as a side dish or on a tapas evening. It is a roasted tomato and onion recipe which I feel also goes well with chicken.
Ingredients
-350g cherry tomatoes
-2 red onions (each into 8 wedges)
-3/4tsp cumin seeds
½ tsp light brown sugar
-drizzle of olive oil
-3 garlic cloves crushed
-1 lemon (finely shave the skin of ½ to get 3 strips and finely grate the other ½ to get 1 tsp zest)
-fresh thyme
-fresh oregano
-350g extra thick Greek yogurt
-2 tsp Harissa paste
Method
-Preheat the oven to 200°C fan.
-Place the tomatoes & onions in a mixing bowl with the olive oil, cumin seeds, sugar, garlic, thyme, oregano sprigs, lemon strips, ½ teaspoon of flaked salt and a good grind of pepper. Mix to combine, then transfer to a baking tray just large enough to fit all the tomatoes & onions together snugly. Roast for 20 minutes, until the tomatoes are beginning to blister and the liquid is bubbling. Turn the oven to the grill setting and grill for 6–8 minutes, until the tomatoes & onions start to blacken on top.
-While the tomatoes & onions are roasting, combine the yoghurt with the harissa, the grated lemon zest and ¼ teaspoon of flaked salt. Keep in the fridge until ready to serve.
-Once the tomatoes are ready, spread the chilled yoghurt on a platter (with a lip) or in a wide, shallow bowl, creating a dip in it with the back of a spoon. Spoon over the hot tomatoes, along with their juices, lemon skin, garlic and herbs, and finish with the picked oregano. Serve at once, with some bread.
January 2021
I think we can all safely say that we made our fair share of banana bread during lockdown part 1, and if you are in need of a simple twist on this classic, then look no further. This yummy upgrade will be a welcome treat for your afternoon pick me up.
Come and try out this Banana, Chocolate & Pecan Loaf recipe!
Banana, Chocolate & Pecan Loaf Recipe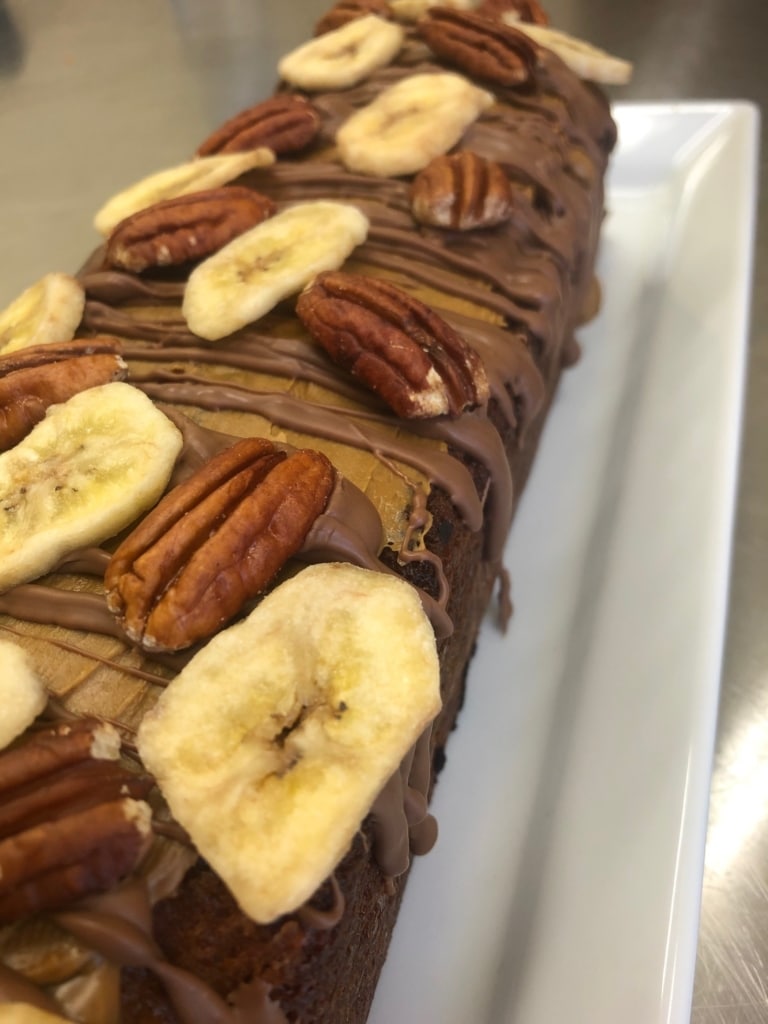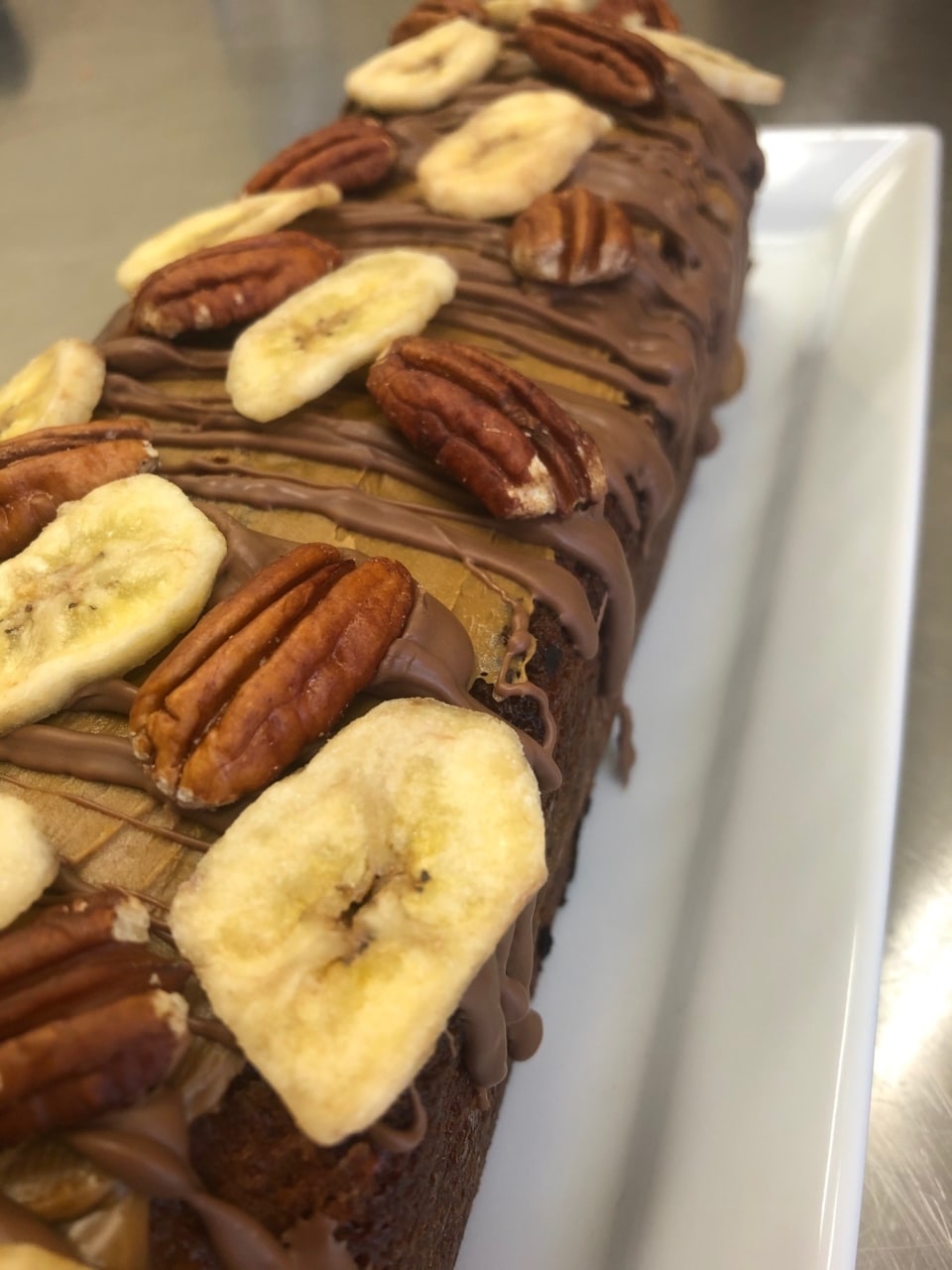 Ingredients
-200g softened butter or spread
-200g caster sugar
-3 large eggs, beaten
-200g self-raising flour
-1 tsp baking powder
-3 very ripe bananas, mashed
-A handful of chocolate chips (milk, or dark)
-A handful of pecans (chopped)
Method
-Heat oven to 180c
-Grease and line your loaf tin
-Cream together your butter and sugar
-Slowly add your beaten eggs, baking powder and flour
-Add in your mashed banana (you can always use a stick blender to mash them into more of a puree form, so you don't get chunks of banana if you prefer)
-In a separate bowl, roll your pecans and choc chips in some flour (this helps them to not fall to the bottom of the cake) then add to the mixture
-Add to your greased loaf tin and bake for about an hour (or until a skewer comes out clean)
-Once cooled you can decorate with melted chocolate and dried banana chips if you fancy it!
November 2020
As we make our way into the winter months, the dark evenings and the frosty mornings, what better way to finish the day than with a bowl of something hearty and comforting!
Our café manager Hayley has a wonderful slow cooker recipe to share with you, perfect to leave cooking all day, ready to eat on your arrival home…
"At this time of year, we seem to be over-run with apples, so here is a really simple recipe where apples are a great addition." She said. "Team this Pork, apple and cider casserole with creamy mash and serve with seasonal vegetables."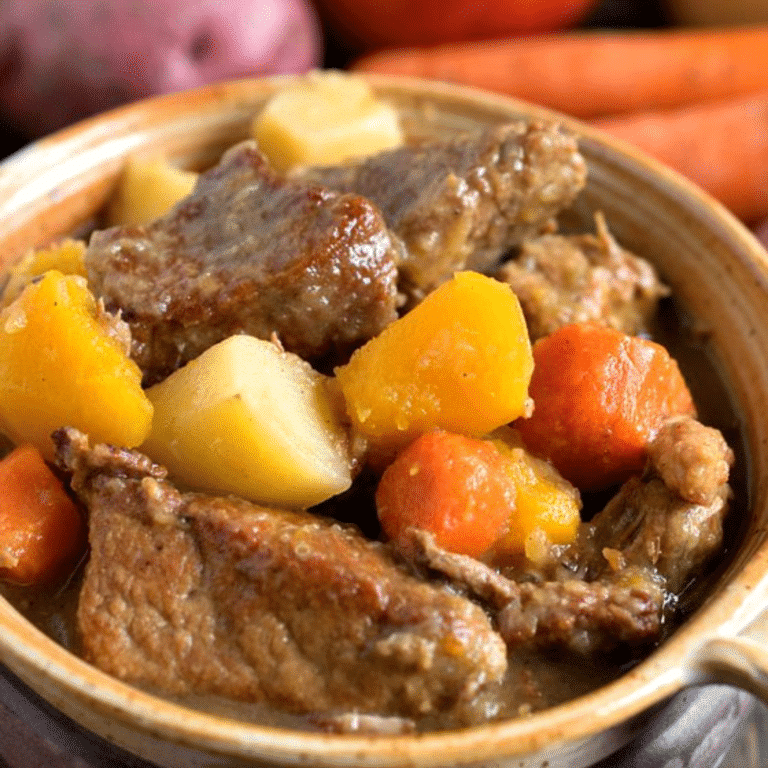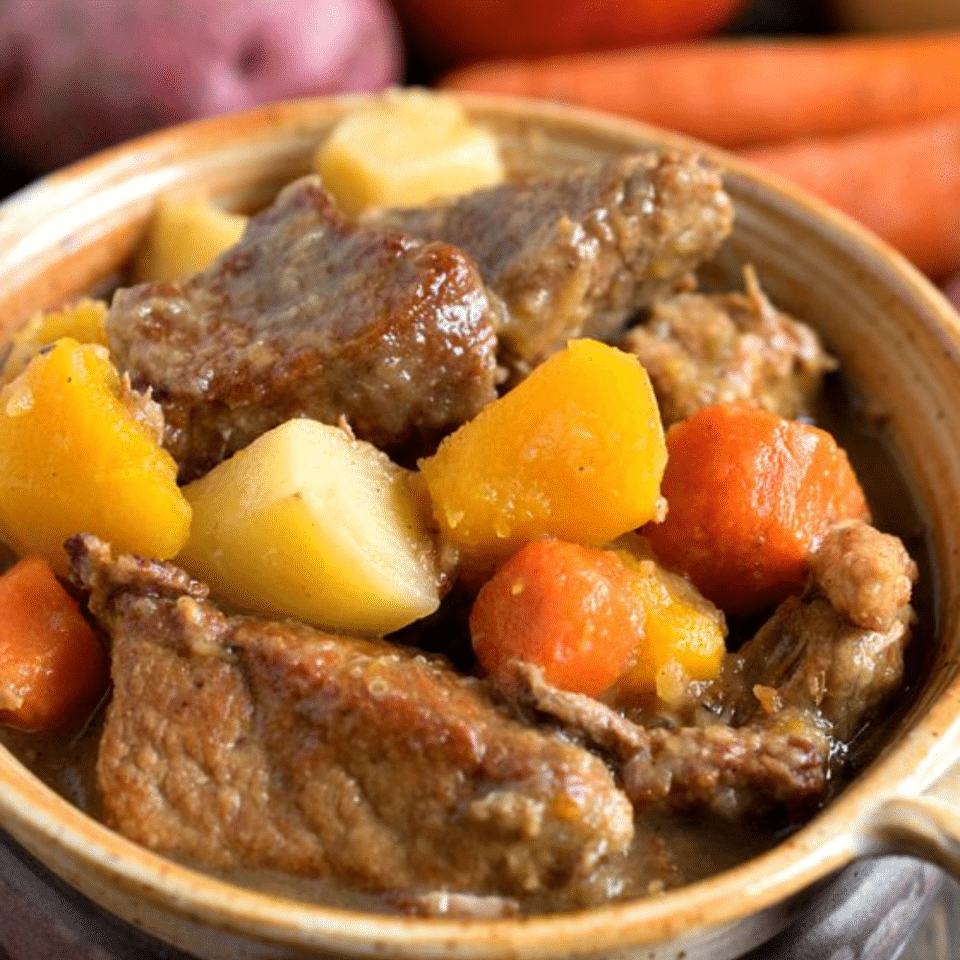 Pork Apple and Cider Recipe (serves 4)
Ingredients
4 pork chops
3 apples
2 onions sliced
2 teaspoons wholegrain mustard
500ml cider (or stock if you prefer)
Fresh or dried sage
Cornflour
Method
Layer the onion, then apple, then chops into the slow cooker, sprinkling chopped sage in between each layer and on top.
Add the mustard to the cider or stock and mix. Pour the liquid over to cover the ingredients
Cook on low for 8 hours, thicken with cornflour if required, then serve.
July 2020
We're so pleased to say that we're back up and running, albeit a little bit differently for the time being. A thank you to all our customers for the ongoing support in what has been a hard time.
If like myself, you decided to get a bit green-fingered, with spare time at home over lockdown, then I've created a few recipes that include produce likely found in the garden at this time of year.
Firstly we have three salads that I think are nice side dishes to a meal, both would go well on the table at a summer bbq!
The first is a roast carrot salad, with a sweet touch from the honey and a kick from the harissa.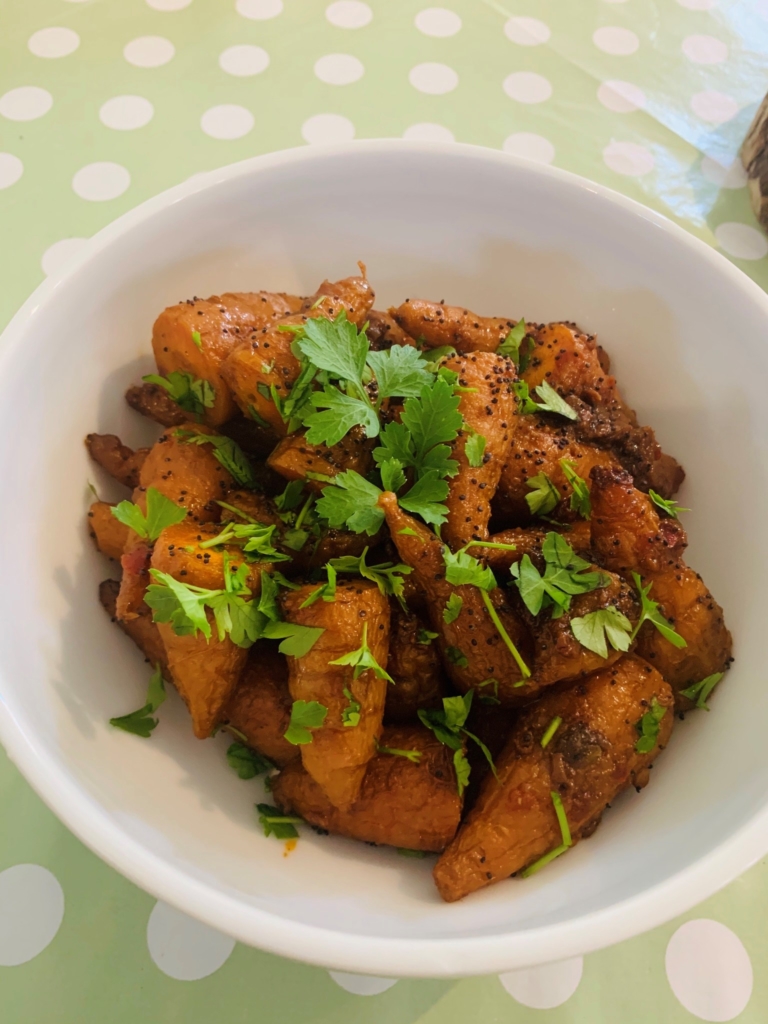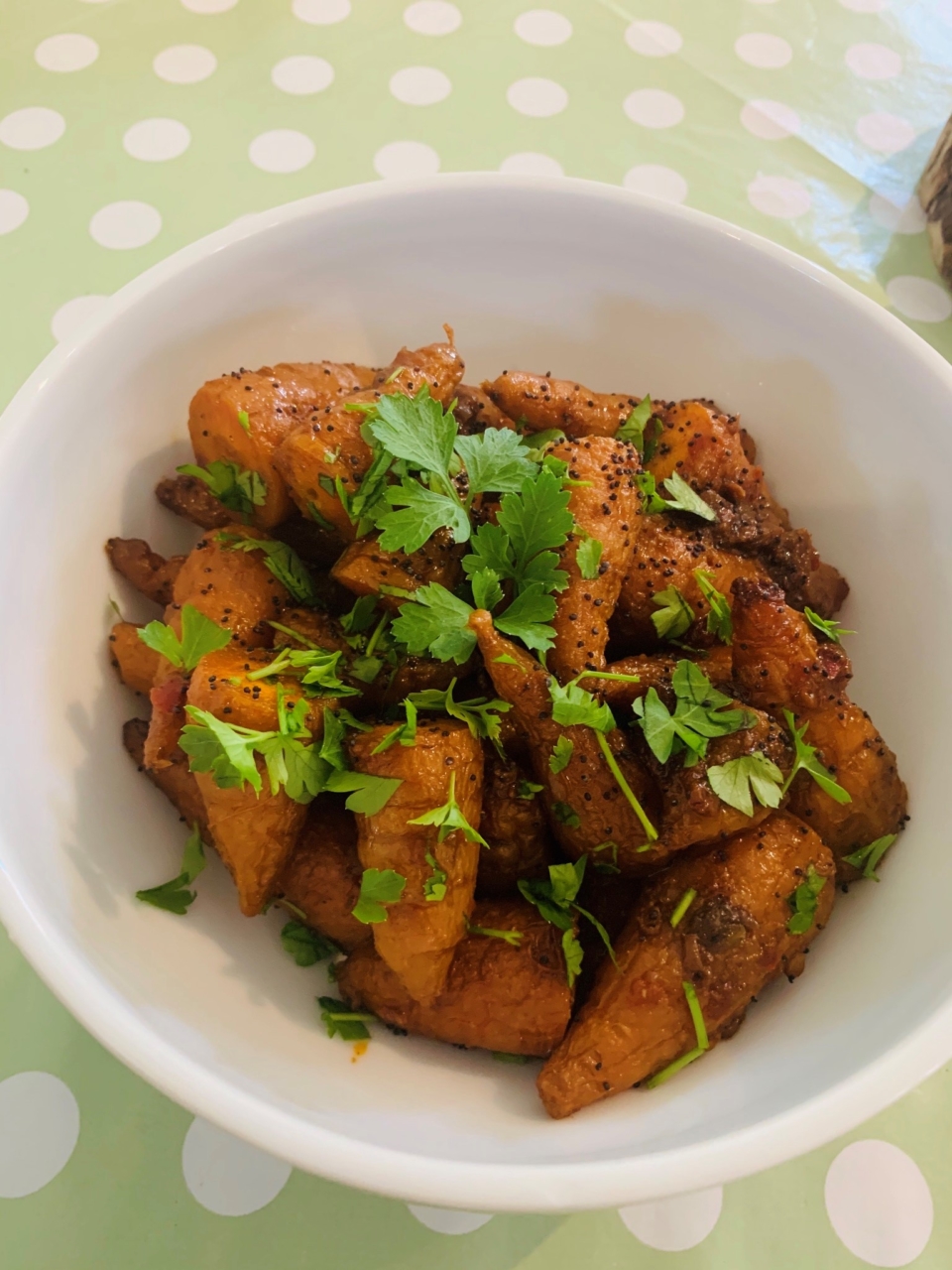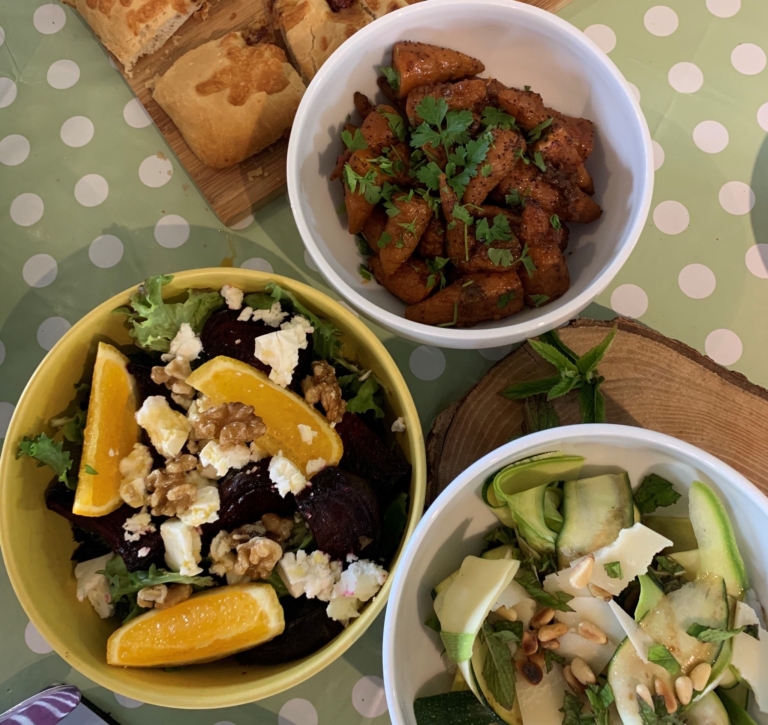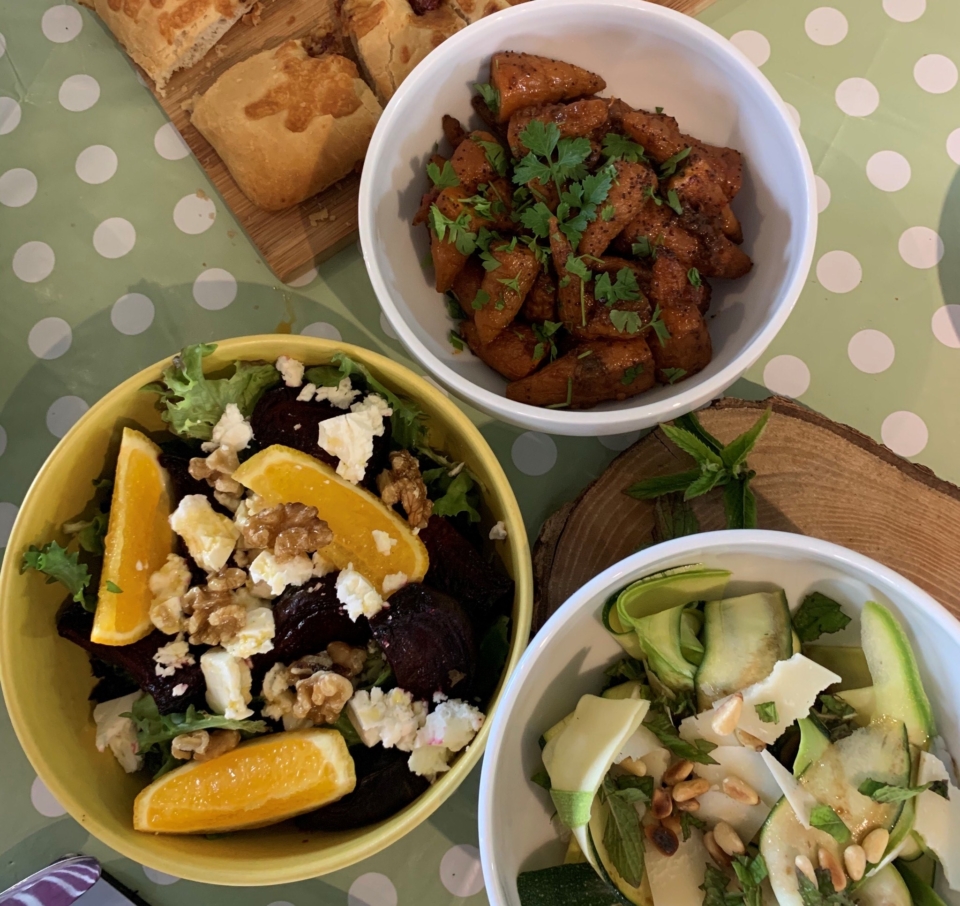 Roasted harissa carrot salad
Ingredients
800g Carrots (Long baby carrots are best)
2tsp ground cumin or cumin seeds
2tsp honey
2tsp rose harissa
2tsp lemon juice
1tbsp olive oil
Coriander roughly chopped
Method
Preheat the oven to 220c
Peel and cut carrots into battons
In a bowl mix together cumin, honey, harissa and olive oil
Toss the carrots in the sauce mixture then place on a lined baking tray
Season, and then cook for about 15 minutes so that the carrots still have a bite to them.
Leave to cool, then add the lemon juice, coriander and serve!
Next up is something that you may be growing in abundance at the moment, courgettes! This is a recipe using raw courgette, so it doesn't take too long to prepare, and naturally pairs with many fresh herbs found in the garden.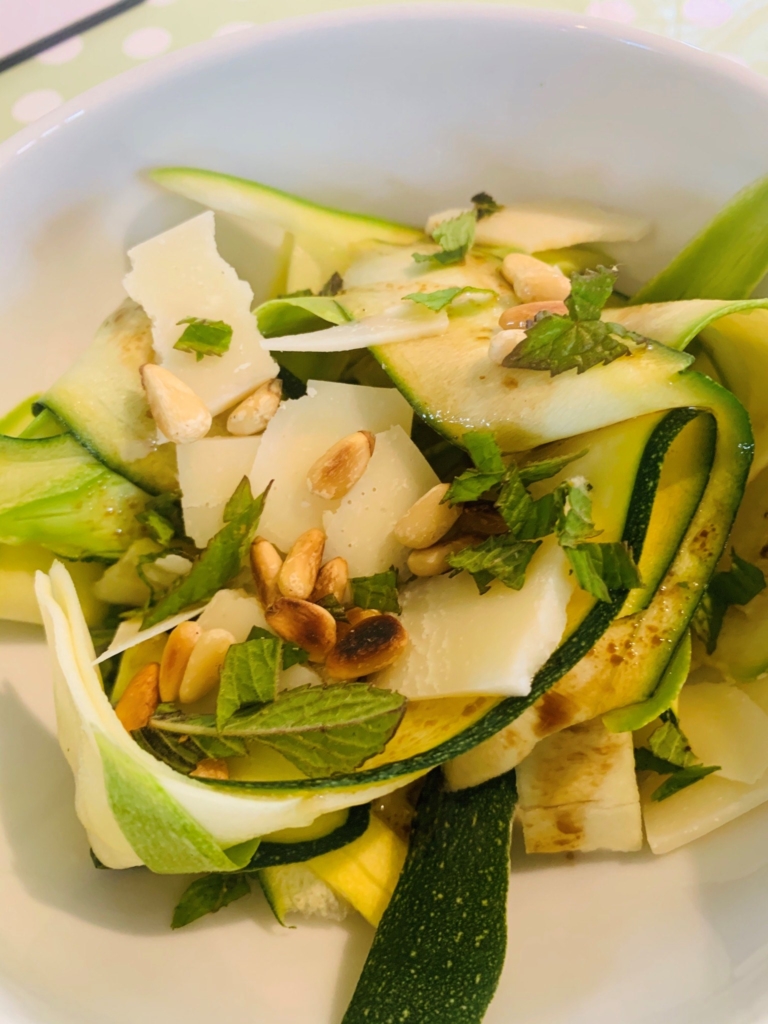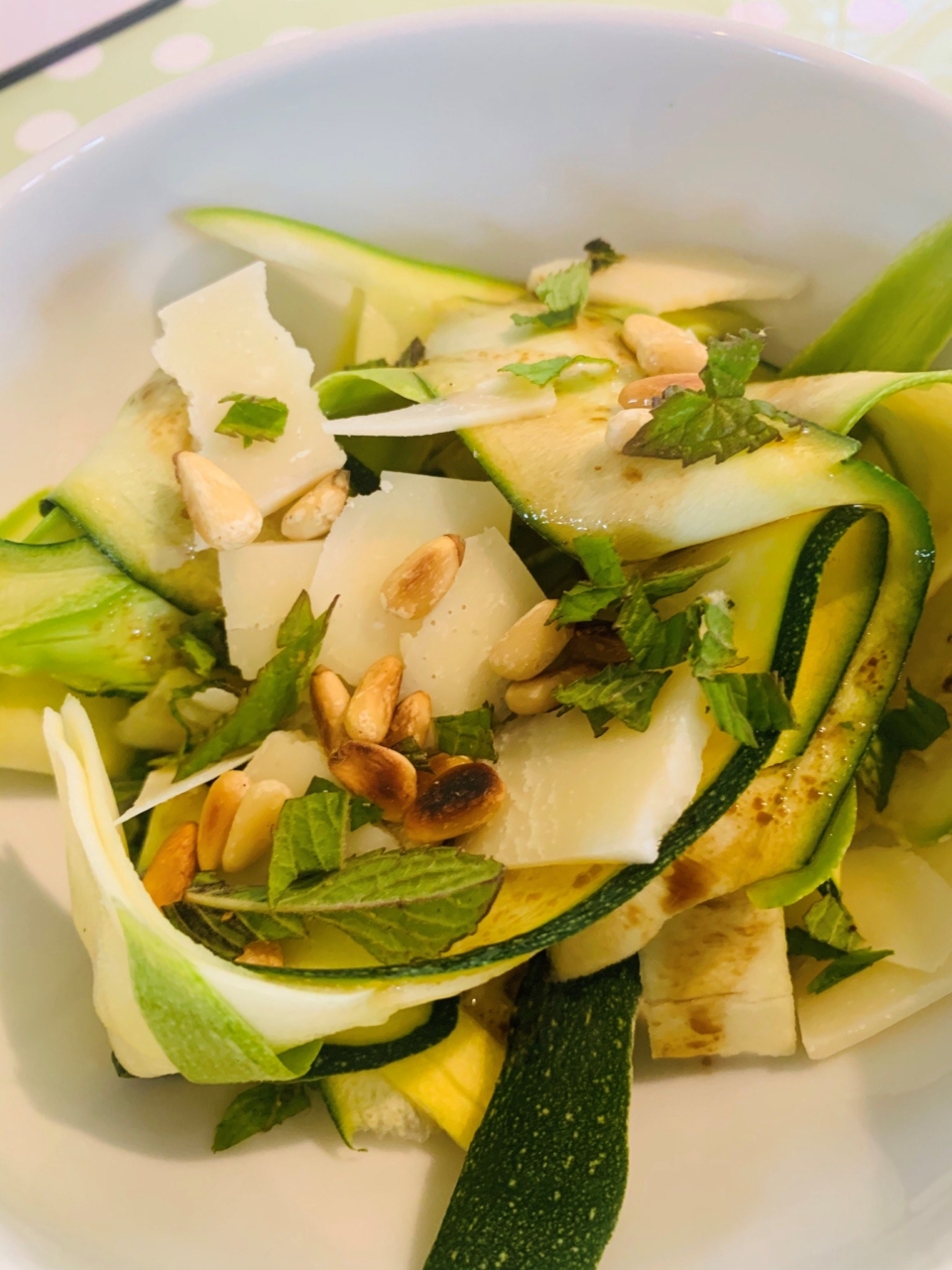 Balsamic courgette salad 
Ingredients
3 courgettes (is you can get different colours great)
50ml balsamic vinegar
1 lemon
100g Parmesan
100ml olive oil
50g pine nuts (toasted)
Fresh mint
Method 
Using a peeler slice your courgette lengthways into strips, place in a colander, sprinkle over salt and leave to drain (pat with kitchen paper to ensure no excess water) for 10 minutes
Make up your dressing in a separate bowl, combining olive oil, balsamic, the zest and juice of the lemon. Season to taste.
Arrange your courgette strips in a bowl, top with dressing. The finish with Parmesan, toasted pine nuts and chopped mint
This next recipe is more of the main salad dish. One perfect for a summer day with lots of colours and taste.
It teams roasted beetroot with a mustard and orange dressing. The beetroot can even be roasted with the skins on to save time and red hands!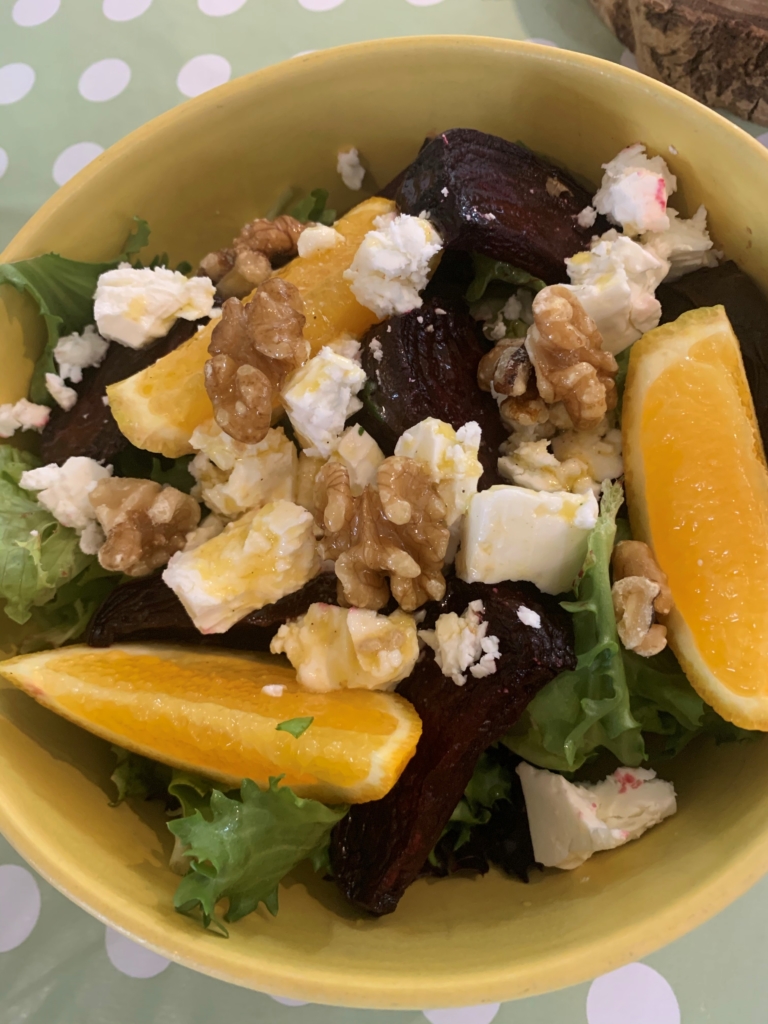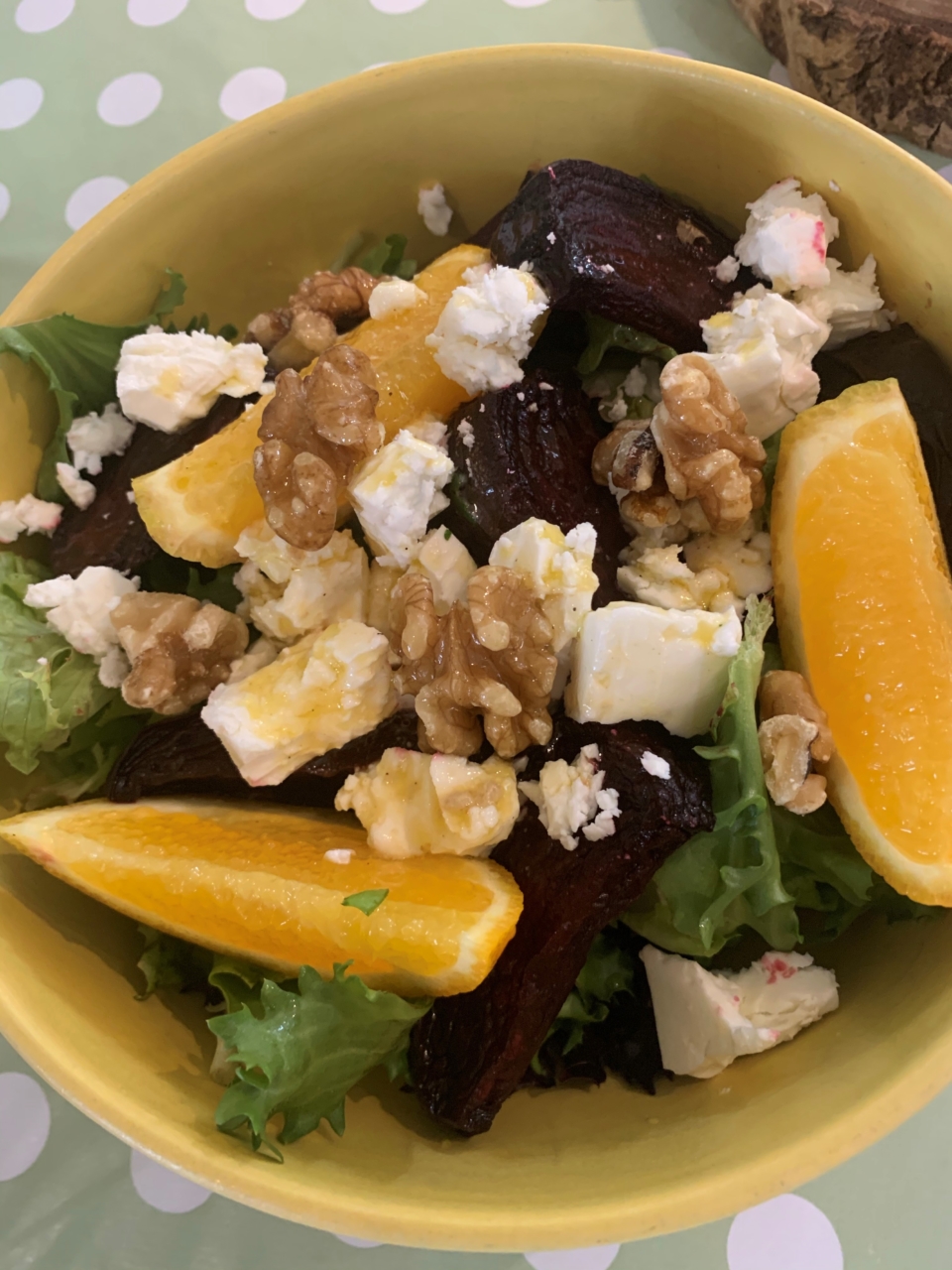 Roasted Beetroot, feta and walnut salad 
Ingredients
2 medium beetroot
90g feta
30g walnut halves
100g Salad leaves
2 medium oranges
Olive oil
1tsp Dijon mustard
Salt and pepper
Method 
 Wash the beetroot, then cut into segments and place in a roasting tin. Drizzle with oil, Season and roast for about 30 minutes at 200c until the beetroot still has a bit of bite.
To make a orange mustard dressing whisk the juice and zest of an orange with the Dijon mustard. Add 4tbsp of olive oil, season and whisk until all combined.
To arrange the salad, place your leaves into the bowl then add your beetroot, crumble feta over, place segments of orange onto it and scatter over with walnuts.
ENJOY!
March 2020
Hello everyone, it's Hayley, Heywood House Conservatory Café's Cook here. While we would love to still be serving you our lunches, cakes, teas and coffees indoors, sadly the state of affairs at the moment means you'll have to wait a bit longer until we see you back in the café.
But not being open doesn't mean we are twiddling our thumbs. There is still plenty of planning going on as we can work on ideas for how we can keep improving our menu and provide dishes that our members have suggested.
Please remember to add to our suggestion box in the café or equally have a chat with one of the team if there's anything you would like to see on our menu that isn't already there. We will do our best to accommodate your wishes if possible. The suggestion box is on the window seat by the door.
Some members have told us they'd love to see smoothies on the menu so we have been mulling over some tasty ideas behind the scenes and hope to introduce some really mouth-watering smoothies you this summer.
With that in mind, and while we're unable to serve you in person, I've come up with this get up and go' smoothie recipe below for you to try out. Let me know what you think and maybe even post a picture of yours and tag us in at @heywood_house_cafe on Instagram?
Many of us are working from home at the moment so there's an opportunity to get in the kitchen and create some homemade dishes for the family. With this in mind, I've also added a delicious soup recipe you might like to try at home. You may currently find these on our menu or we may be doing them soon.
We hope you are all staying safe and well and we look forward to seeing you again soon in the café here at Heywood House when we're all back up and running.
The café team.
1. Get up and go smoothie
This is a perfect start to the day with fresh fruit and ginger to combat any colds and to give you a boost of energy. Want to make it even more filling? Try adding 1/4 of a cup of oats to keep you fuller for longer.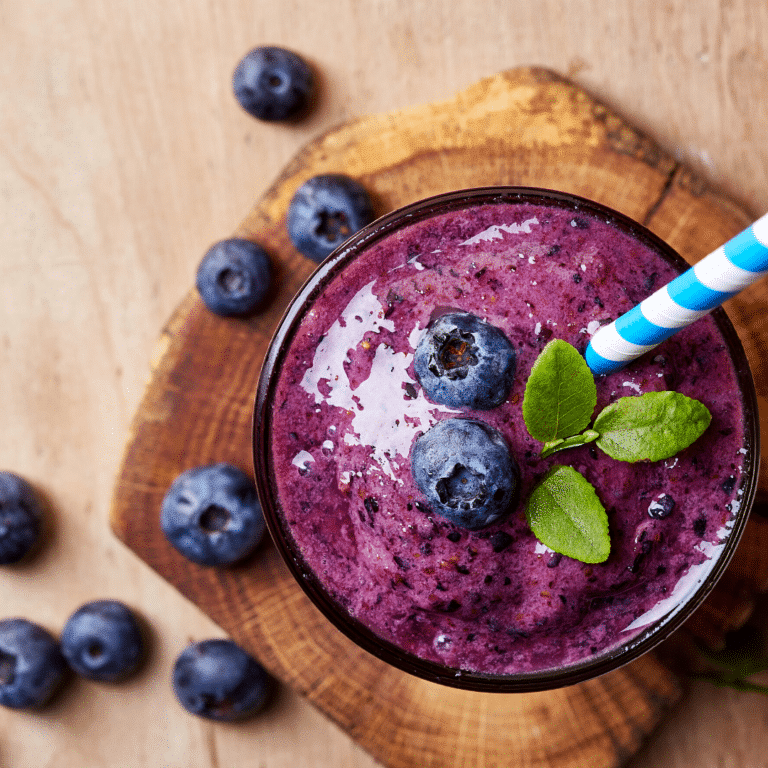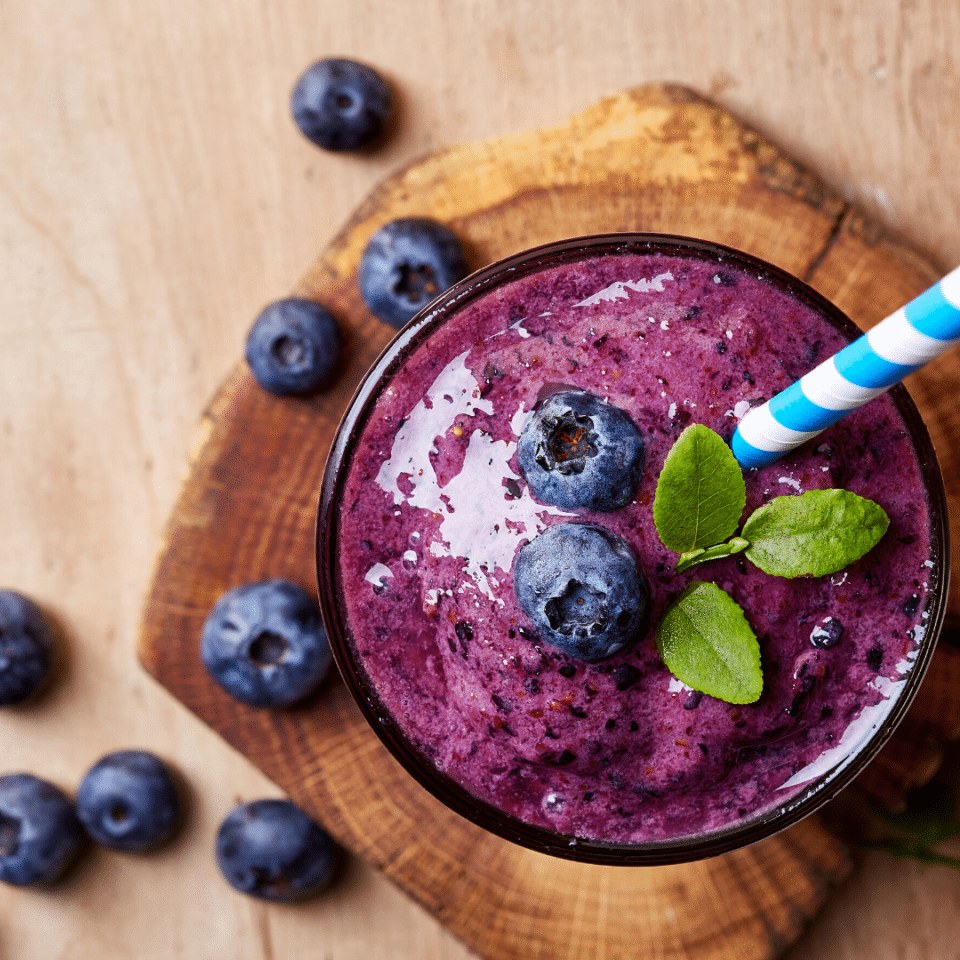 Ingredients:
1 cup frozen strawberries
1/2 a cup of fresh blueberries
1/2 a cup of fresh orange juice
2tsp chopped and peeled fresh ginger
1/2 cup low fat yogurt
2 ice cubes
Method:
Combine all of the above in the blender until at the desired consistency
2. Butternut squash, chilli and crème fraiche soup
This is a lovely warming soup, with heat from the chilli whilst the crème fraiche adds a creamy taste, without as many of those dreaded calories. If you're not a fan of spice then take out the chillies, it's still just as delicious.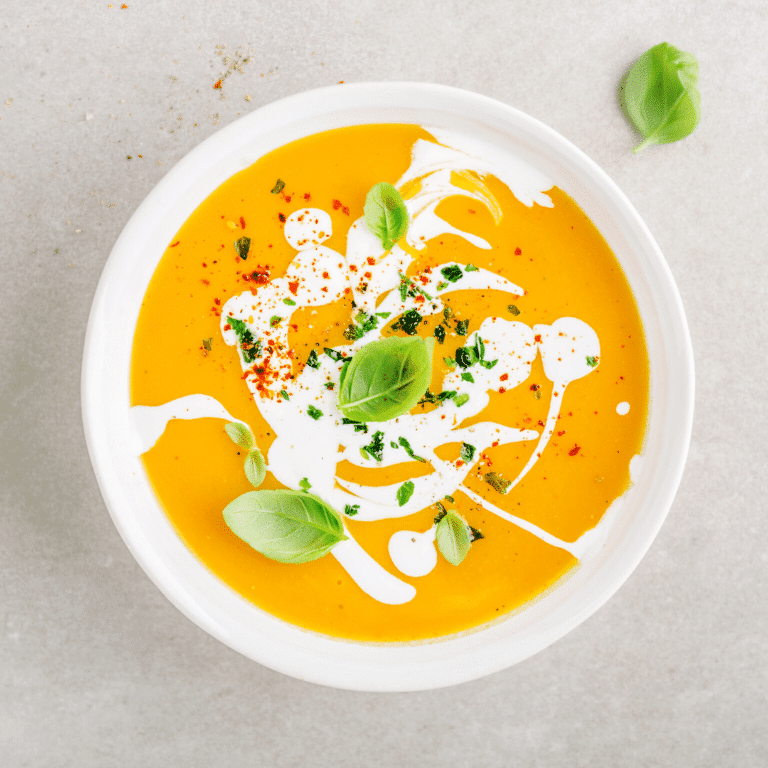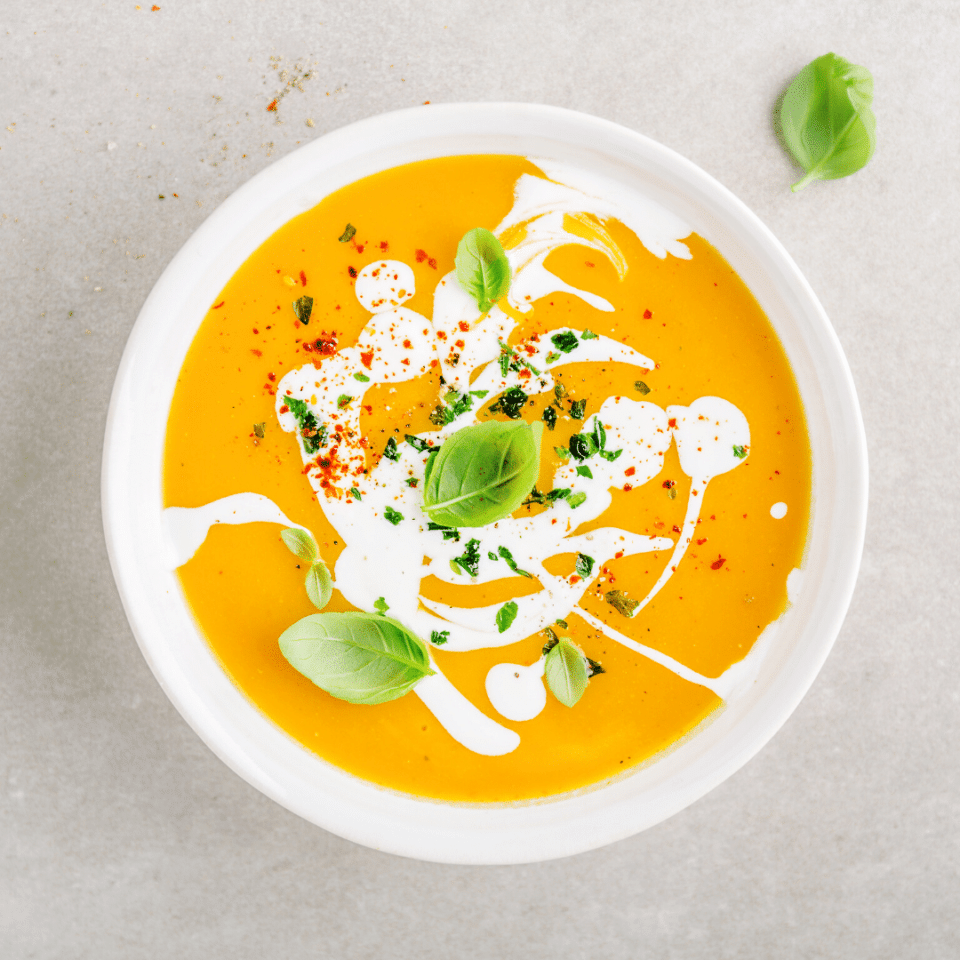 Ingredients
1 butternut squash (chopped into large cubes)
2 onions (diced)
1 garlic clove (thinly sliced)
2 mild chillies (deseeded and finely chopped)
850ml vegetable stock
4tbsp crème fraiche
Method
Heat oven to 200c
Peel and deseed the butternut squash, then cut into cubes and roast for about 30 minutes in a large tin with a tablespoon of oil until soft
Whilst the squash is cooking, melt a tablespoon of butter into a large saucepan and add 2 diced onions, 1 thinly sliced garlic clove and the chopped chillies.
Cover and cook on a low heat until the onions are soft
Add your roasted butternut squash into the saucepan, add your vegetable stock and crème fraiche then blend with a stick blender or liquidizer.
Season to taste, you can also decorate with more crème fraiche and chopped chillies to serve if you wish.
If you would like more information on how to join the exceptional work environment here at Heywood House, when we are all back up and running, then come and find out about our different memberships
Or if you would like to chat to us about holding an event or meeting with delicious in house catering by the Conservatory cafe then come and find out more here.
landlord@heywoodhouse.com
01373 486800
Why not visit us on Social Media?...
Twitter: @HouseHeywood
FB/Instagram/LinkedIn: @heywoodhousewiltshire
Or sign up to our newsletter?
www.heywoodhouse.com/newsletter