Meeting Room Offer
A Welcome Offer!
Receive 50% discount on the meeting room rate and catering on your first booking at Heywood House
Heywood House is the perfect venue for your business meetings, Zoom meetings, or informal space to meet clients, with meeting rooms bookable by the hour or day, with first-rate facilities in safe spacious surroundings.
Offer applies to first-time bookings | 1 booking per company | Offer ends 31st October
Get in touch with the Landlord's office to make a booking and receive your discount
Read on for all the details.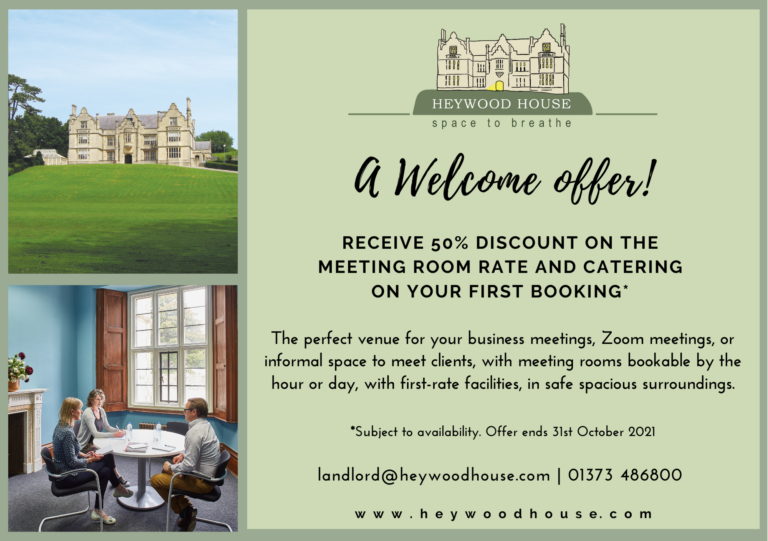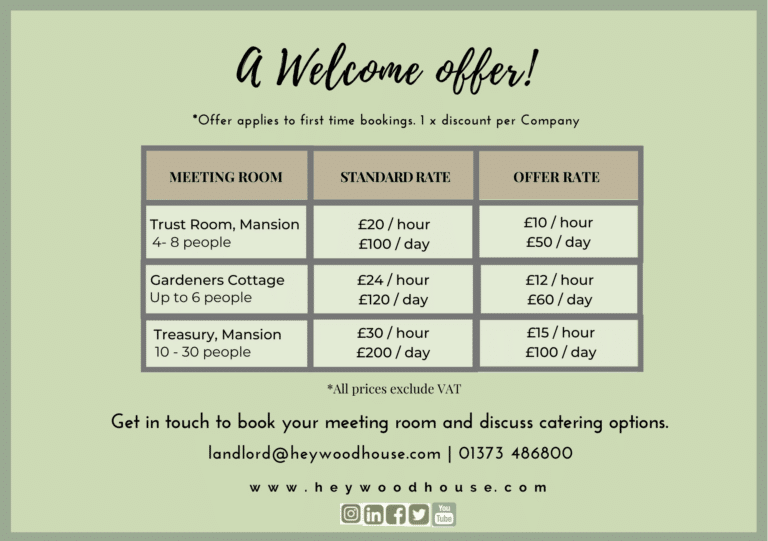 Why not visit us on Social Media?...
Twitter: @HouseHeywood
FB/Instagram/LinkedIn: @heywoodhousewiltshire
Or sign up to our newsletter?
www.heywoodhouse.com/newsletter