Host your office Christmas Lunch at Heywood House…
Christmas Lunch Menu
With Christmas fast approaching, we are delighted t0 announce that the Café's traditional Christmas Lunches will be on offer again this year for tenants and members to host a work Christmas lunch for colleagues to celebrate together from Monday 21st November – Thursday 15th December.
Choose the Treasury or Trust room in the Jacobean Mansion with complimentary hire for Heywood House members, beautifully decorated with a Christmas theme and enjoy three delicious, homecooked courses for just £30 a head.
The perfect opportunity to sit back and relax with your team whilst enjoying all of your festive favourites. See below for the full menu.
Festive Phipps Menu
In addition to Christmas lunches, we will also be offering the Festive Phipps, a Christmas themed buffet style lunch which can be booked with meeting room bookings, or can be ordered for your own meeting in your office. See below for the options.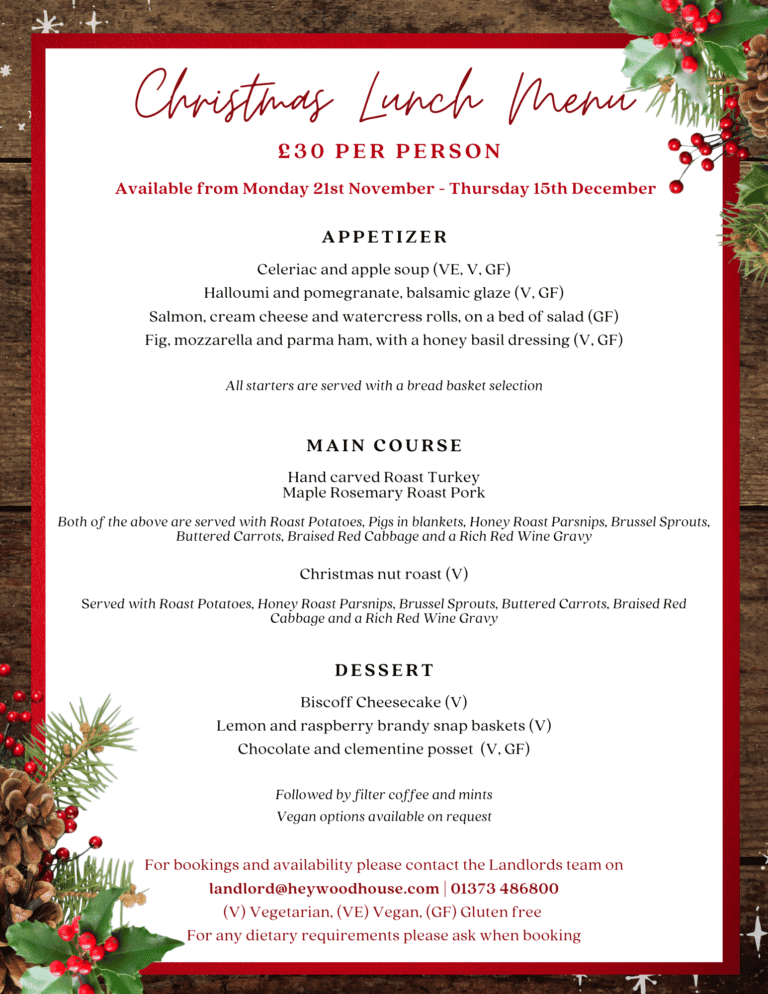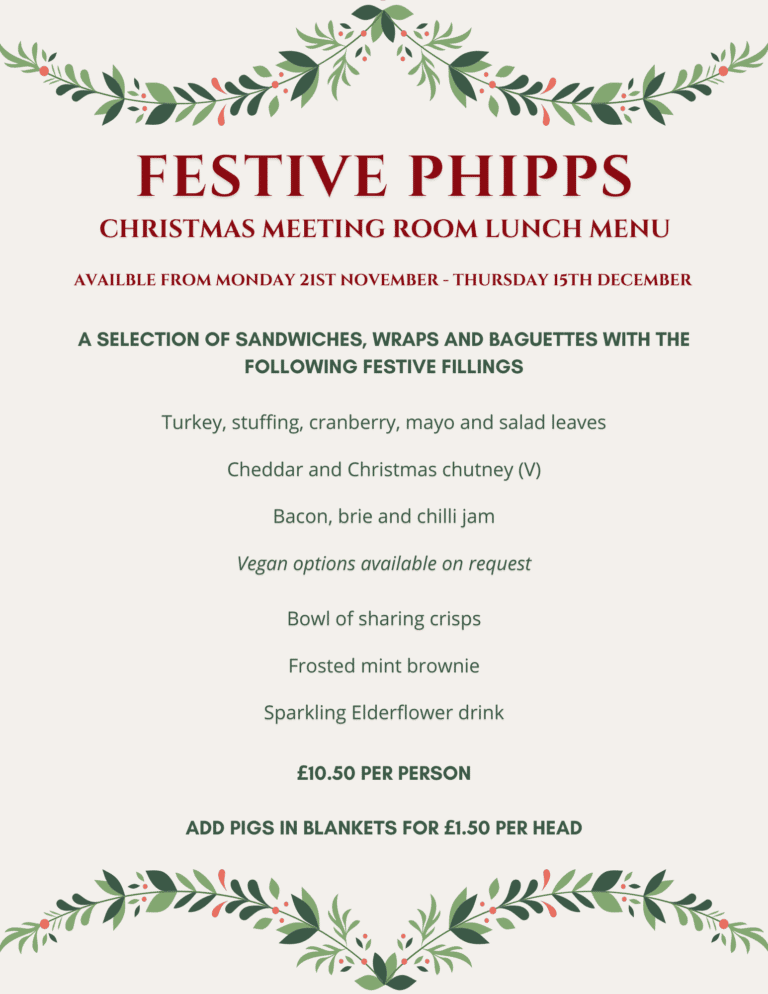 Why not visit us on Social Media?...
Twitter: @HouseHeywood
FB/Instagram/LinkedIn: @heywoodhousewiltshire
Or sign up to our newsletter?
www.heywoodhouse.com/newsletter