Light Bites with…Laura Clark – Highlights
Our very first in the series of our NEW virtual lunchtime talks, 'Light Bites' welcomed Nutritionist, Laura Clark, who hosted a fascinating discussion on the importance of nutrition and how we can nourish both the brain and body for optimal productivity and resilience.
The current climate has seen so much of our usual routines change, with so many of us now working remotely, along with juggling a variety of other roles such as; home-schooling the kids, trying to maintain physically active, keeping on top of household chores whilst trying to remain sane!! It is no surprise that nutrition for many of us has been one of the first things to become out of sync. The recent months have meant that we have all been spending a lot more time at home with constant free access to the fridge and no one around to notice that you have consumed half a packet of chocolate hobnobs before 9 am…(just me?)
In this session, we explored nutrition and key nutrients in relation to brain function, mood enhancement, and protection of our long- term health and Laura advises how we can begin implementing these changes.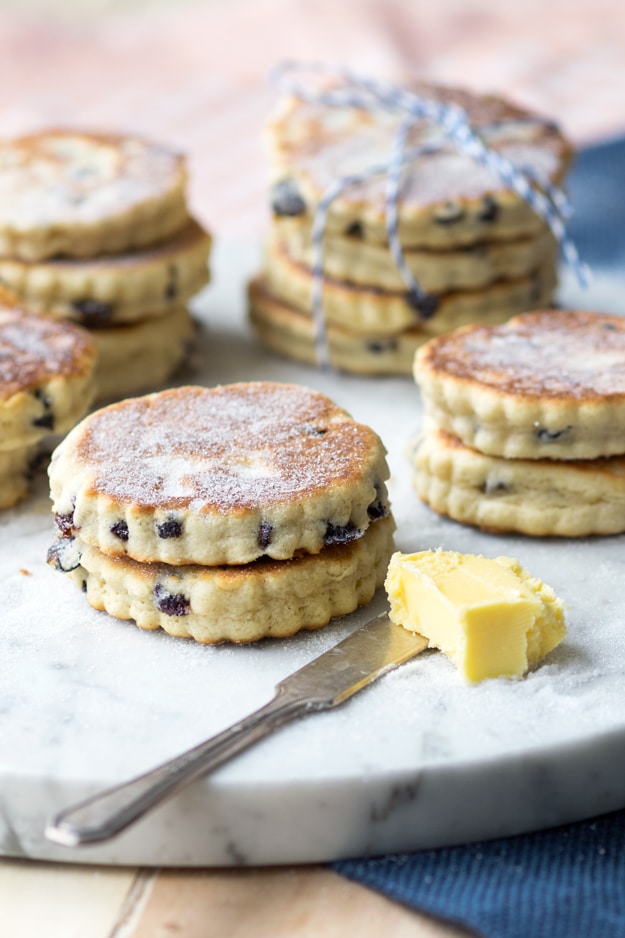 Laura is a registered Dietician and Nutritionist with an extensive background which includes 15 years working for the NHS, Media work and Consultancy. Laura now runs a very successful business and offers clients a vast array of services, providing a realistic and achievable approach to nutrition and using evidence-based advice. Laura's ethos is all about 'Eating it real', helping clients to make sense of the huge minefield which is DIETING and guiding us on how we can make the right decisions to nourish our bodies and minds.
If you think that this article is going to be full of strict rules and regulations of what you MUST NOT EVER eat, then think again, because, NEWSFLASH…Dieticians eat Doughnuts, and so should you!
Read on for more from Laura's session…
So, what exactly does influence our eating habits?
There are a variety of factors which can play a huge part when it comes to our eating habits, here are some things to take into consideration;
Sleep – Quality & duration
Values & Beliefs – Self-worth & self-compassion
Environmental cues – Marketing conditioning
Evolution – Hunting or Deliveroo
Stress – Acute or Hormonal changes
Hunger – Appetite cues, head or stomach?
Genetics – How we register hunger
Exercise – Type & Duration
News just in…
According to Laura, Dieticians are not so keen on Diet Marketing, so much so, that they even have their very own term for it…#nutribollocks!
The thing about nutrition is that there isn't a black or white answer, there are so many shades of grey surrounding it and it is so unique to each individual. The problem with this fake news labelling certain foods as good or bad can be damaging to the reader, causing confusion and most of the time, false information!
90% of people who follow a free from diet don't actually have an allergy or intolerance
76% find messages about dieting and health confusing
Is it any surprise that so many of us find the whole idea of a 'diet' so daunting?!
Back to Basics
Switch off the news, put down your magazine and stop scrolling social media for a minute whilst Laura takes us back to basics…
The key macro nutrients are; Carbohydrates, Protein and Fat, sounds quite simple really doesn't it?
Laura recommends using these three key nutrients as a base when constructing your meals. Carbs are often labelled as bad and the first thing to get cut from a diet when trying to lose weight, but the truth is that carbs are good for you when levelled out correctly throughout the day. You can suffer when you consume too many carbs at once and experience an 'energy slump' shortly after or find yourself consuming little to no carbs which can result in the technical term which Laura likes to use, Hangry – (hungry and angry).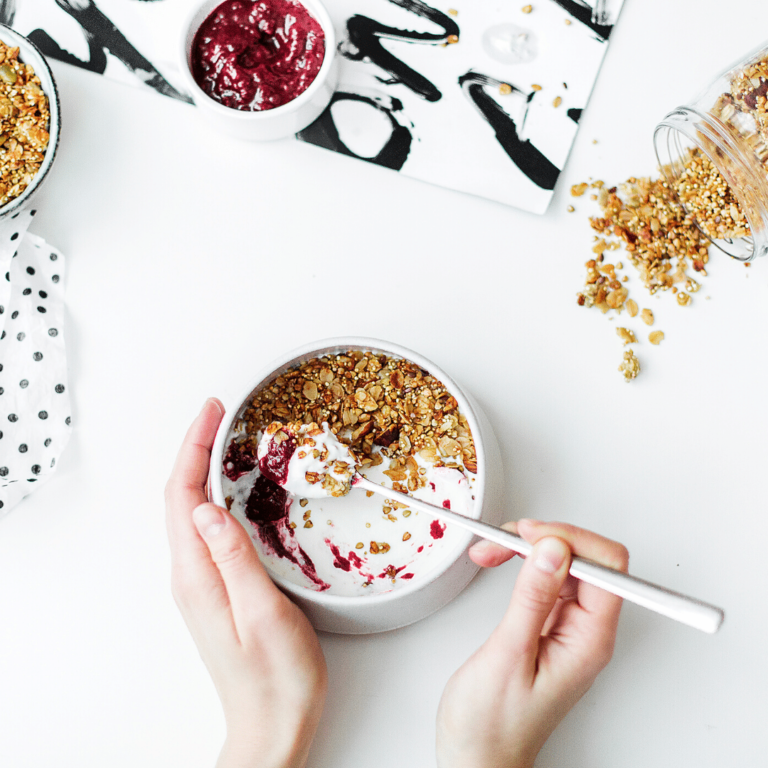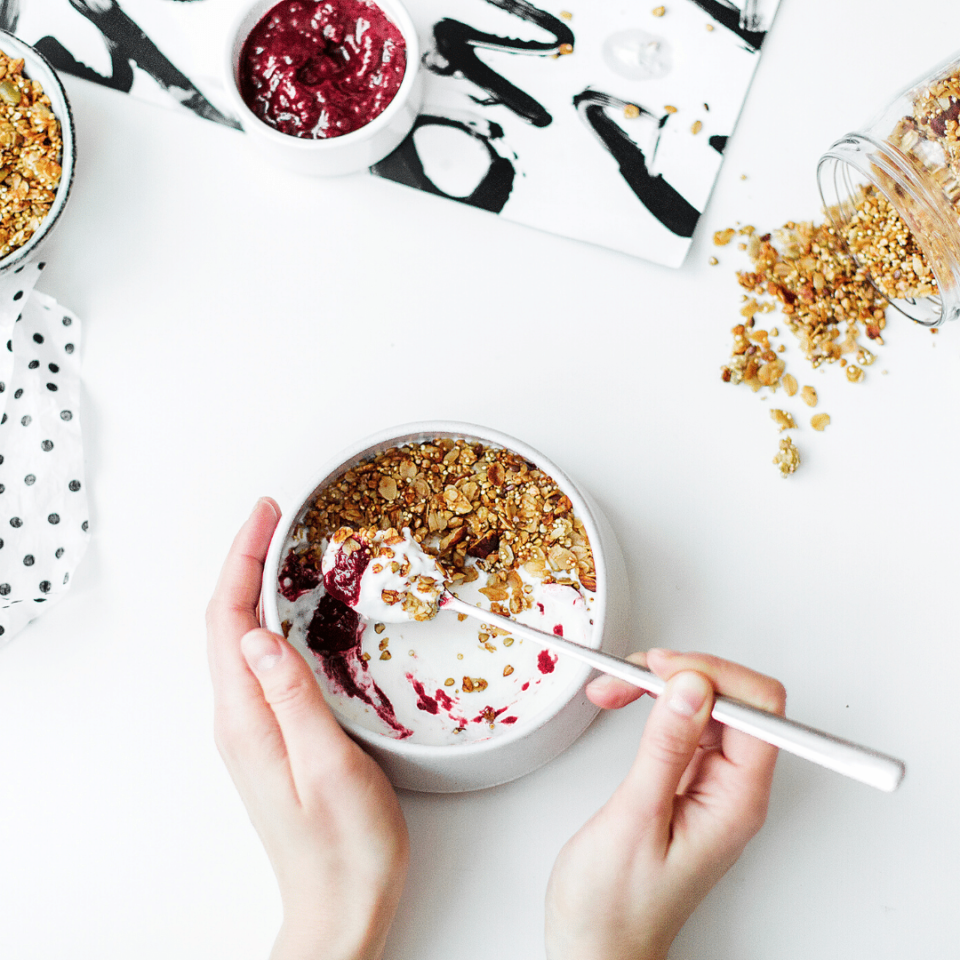 We need carbs to help us to remain focused and productive throughout the day, so consuming carbs little and often is a much better option than either having a huge carb overload or avoiding them all together! Opting for Wholegrains instead is a fantastic way to consume carbs as they include 75% more fibre, 25% more protein and 15% more vitamins and minerals, including; B vitamins and low GI, which both help to aid the speed in which our bodies break down this food and how the energy is released.
Listen to your gut
Did you know that 70% of your immune system lies in your gut?!
Bacteria feeds on all the foods that we can't digest which then releases substances into our bodies. In short, our gut is linked to our brains (our most powerful tools!) and so for better brain function, we need to be taking good care of our gut health.
So, how can we feed our guts and bacteria?
Laura explains how this is achievable by introducing plant-based foods into our weekly meals. We should be aiming for around 20 plant-based foods a week, these can include; wholegrains, nuts, seeds, fruit and vegetables. So, think about how you can incorporate more plant-based foods into your diet and try jazzing up your weekly food shop! Another great piece of advice from Laura is to introduce a daily Probiotic to your diet. Probiotics focus on feeding the bacteria in the body and allowing them to flourish. Research has shown that taking a Probiotic regularly can also help reduce the symptoms of Anxiety and Depression. Just remember that our guts are as unique as our fingerprints, so finding the right Probiotic for you might take a bit of testing before you find the right one suitable for you and your needs.
You are what you eat
you ever noticed how rubbish you can feel after a day on the sofa binge eating crisps and cookies?
As good as it may feel at the time, unfortunately if we are expecting our bodies to function purely on 'rubbish' foods with little to no nutrients, then the effects on our moods will be very similar!
Researchers found that following a Mediterranean diet can have an unbelievable effect on people's wellbeing, showing a 33% reduction in Depression symptoms!
The Smiles Trial Diet looks like this;
Daily                                                     Weekly
5 Wholegrains                                       Lean red meat
3 portions of fruit                                  Fish
6 portions of vegetables                       Eggs
2-3 Dairy products                                Chicken
1 portion of nuts                                    Pulses & lentils
60ml Olive oil
From this you can see what foods you could perhaps start consuming on a regular basis to help boost mood and wellbeing.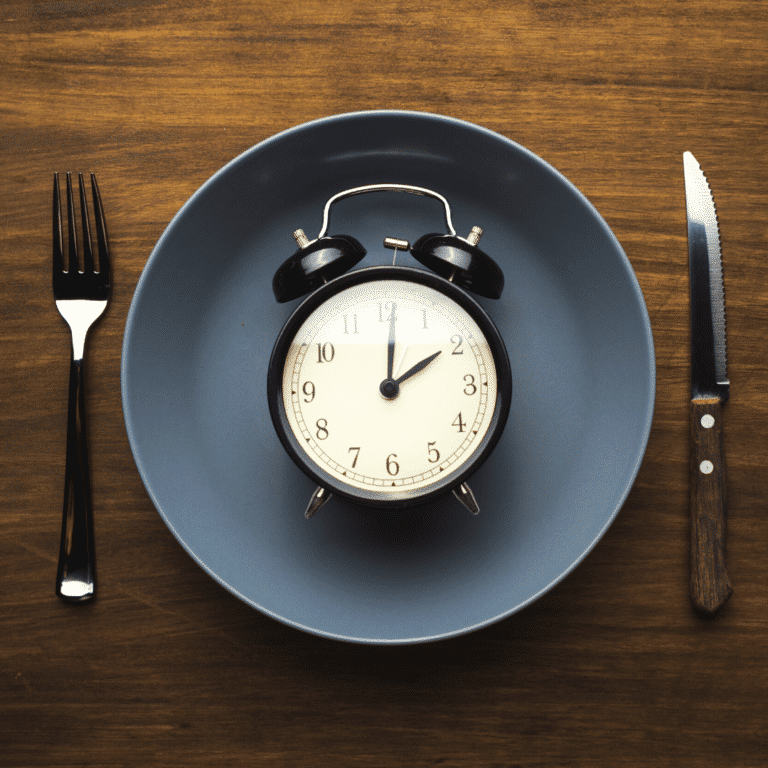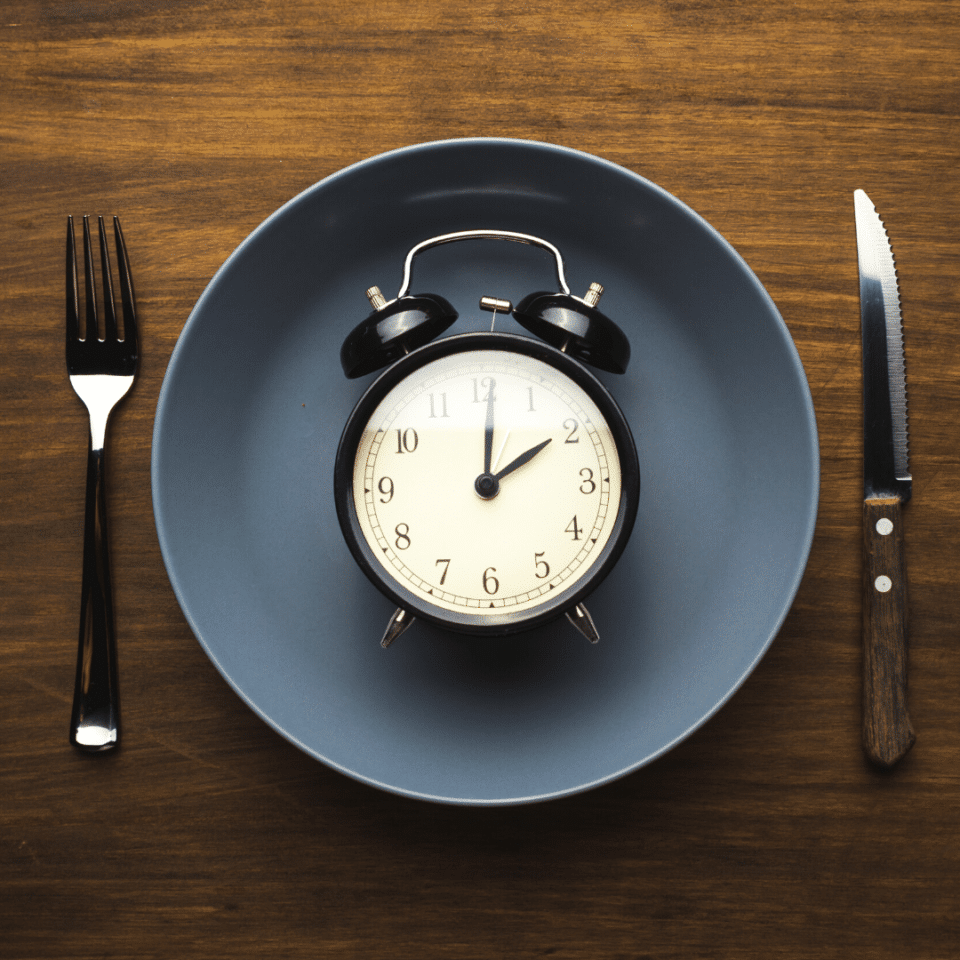 Relationship Goals
So, how does your relationship look with food right now?
Breakfast – Are you eating a good breakfast each day or are you running on coffee?
Lunch – Are you staying fuelled by providing your body with the nutrients it needs for the afternoon?
Dinner – What are you filling your plate with? Are you eating at a reasonable time?
Snacks – Are you making the best choices for your body and mind?
Alcohol – Has your intake increased since lockdown? (I know mine has!)
Laura asks us to sit back and look at our current eating habits, without judgement! From this we can see where there is room for improvement…
Reaching Lockdown Potential
Here is erHerHer Laura's advice on how we can improve our nutrition during lockdown or remote working and introduce a more structured eating regime into our busy schedules.
Balance your carbs
Include valuable protein
Add in a source of Wholegrain
'The crunch factor' – Being more mindful on the speed in which we eat, slowing down our eating will help give the brain time to register that we are full
Added extras; Oily fish – great for our brains but if oily fish is not your thing, you can opt for a supplement instead
Vitamin D – The biggest vitamin deficiency in the UK, probably due to our unpredictable weather! Laura advises taking Vitamin D especially during the autumn/winter months, September – March
Laura's Top Picks
If you are unsure on what ingredients you can introduce into your weekly meal plan, then have a look at some of Laura's recommendations…
Greek Yoghurt – A great idea for breakfast
Granolas
Superseeds – Perfect for a salad or soup topper
Frozen peas – Versatile and easy to grab and use
Roasting vegetables in their skins is a great way to add more fibre to your diet
Lentils
Brown rice
Prawns
Using 'Snack-cidents' to your advantage…
Wholegrain oat or rice cakes
Pistachios
Nut butters and fruit
Cereal Bars – (Trek and Perk are good brands)
Corn snacks – (Graze are a great 'grab n go' option)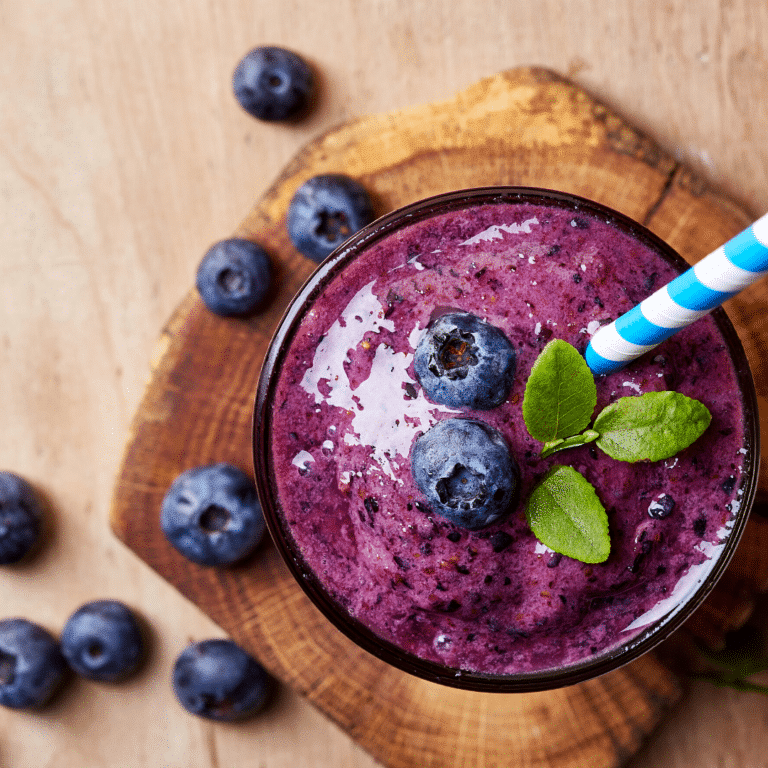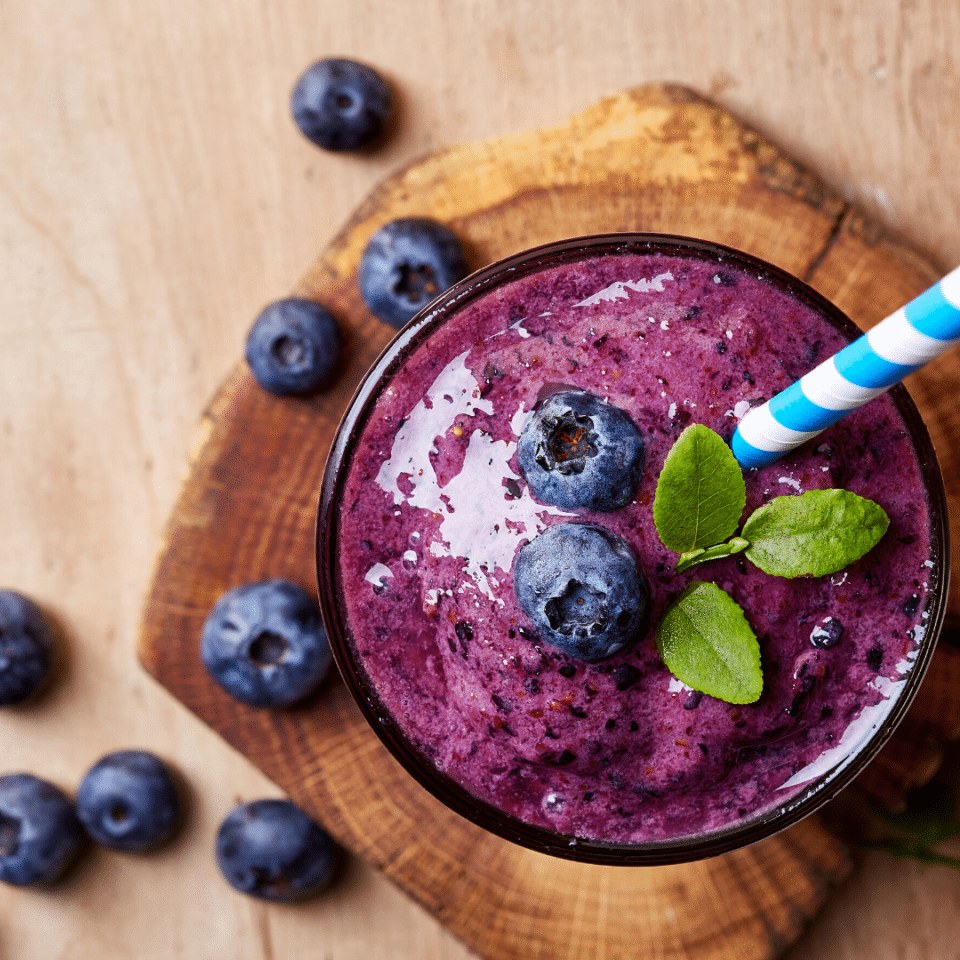 Staying hydrated…
Water
Tea, coffee, herbal teas
Coconut water
Smoothies (homemade is best) – Or eat whole fruits and veg, let your body be the blender and make the most of the antioxidants!
Food for thought
So, Laura has provided us with some great ideas and hopefully some motivation to begin getting our nutrition back on track and take those first steps to a healthier, happier you! Here are some final thoughts from Laura to get you started on that journey…
Set your goals; organisation is key, set yourself some time to sit down and write down your meal plan for the week
Share your intentions with your loved ones; let them know about the changes that you wish to make, and they can support you on your journey – you never know, they might even want to join you!
Ditch the guilt – focus on what you are adding to your diet rather than what you are taking away
Look at how you construct your meals; ensure that you are including protein and fibre in your key meals, they will fill you up quicker and help to stabilise blood sugar throughout the day
Catch those Z's – the hormones that control metabolism are formed overnight so the less sleep you have, the higher your appetite will be the following next day, influencing you to make less healthy choices
And finally, …
Eat the Doughnut and drink the wine! – Remember that when something is seen as 'forbidden' it will only make us crave it more. Don't deprive yourself of a treat, one bad meal won't cancel out all the good that you have been doing. It is the core of the diet that makes the biggest difference, not what you eat around the outside.
These tips are for you to break any unhelpful or unhealthy habits, get you feeling healthier and happier and enjoy the benefits of fuelling your body with super good nutrients and vitamins. But remember life is also for living and enjoying the things you love too, and there should always be room for Doughnuts.
If this topic has interested you, you can find more information on Laura's website, www.lecnutrition.co.uk, where you will also find a more detailed description of the services that Laura can provide you with.
If you would like to attend our next Light Bites virtual lunchtime talk, our next speaker is Philippa Constable, well-known Networking skills expert and founder of We Mean Biz is and the acclaimed Women Mean Biz networking organisation. Philippa will be speaking about the power of networking and how to make it work for you on Thursday 30th July 1-2 pm via Zoom.
Join us for your 'lunch break' and enjoy an engaging discussion from Philippa as well as a fantastic opportunity to reconnect with those from the business community from the comfort of your own home!
Tickets can be booked here: https://www.heywoodhouse.com/events-calendar/