COVID-19 : Latest update from Heywood House
Heywood House Landlord Chris da Costa has a few words to tell us more about how Heywood House is responding to Covid-19 and working to help you and your business bounce back into a position of strength.
We would like to say we hope everyone and their families and friends have remained safe and well in this incredibly tough time. These past few months have been very strange for all businesses, including Heywood House, from getting heads around remote working and financial pressures to trying to keep healthy and safe.
How are we ensuring your safety?
We are responding to coronavirus virus by implementing various safety measures to keep all of our members, non-members, and site visitors safe and preparing the business facilities ready for businesses to return and hit the ground running when the lockdown is eased further.
For further details on how we are preparing for the return to opening whilst managing COVID-19 click the button below to read our response document.
How can Heywood House help you and your business?
We have reopened our (socially distant) co-working facilities for those who need a safe workspace but can't afford an individual office space, aren't able to work from home easily, or don't have the physical space to work from home or can't and don't want to commute into their office on public transport. Reopening this facility gives individuals in the business community the opportunity to work in safety with a safe 2 metre space and more around them, in an antiviral cleaned work environment with all the facilities they need to successfully work remotely.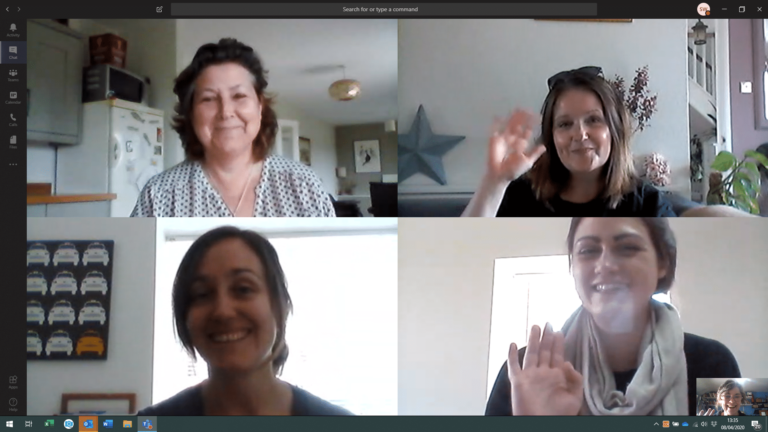 We have also reopened our meeting rooms for those needing a quiet space to hold virtual meetings or for smaller socially distant 'in person' meetings. We are enabling those who wish to have the space to work, exercise, and meet in safety away from distractions of home to do so.
Many of us have now become fairly accustomed to a new way of working over the past year- working remotely– and we are here to help make this new flexible way of working as easy as possible for you.
The gargantuan task many business individuals face of juggling working from home, coping with COVID 19 lockdown restrictions and trying to maintain a clean, happy living environment and for many, the added pressure of home schooling and trying to maintain a happy family has resulted in an immensely stressful year, particularly when trying to work. We are here to help.
How can we make working remotely less stressful for you?
Firstly, by providing space. The space you need to work, exercise, and meet in safety. Space to focus, complete your work, and grow your business. We have large co-working spaces open to those seeking their own workspace with space around them to keep to the 2 metre rule, all whilst having first-rate business facilities, printing, copying, and hi-speed internet connection all in a tranquil stress-free setting.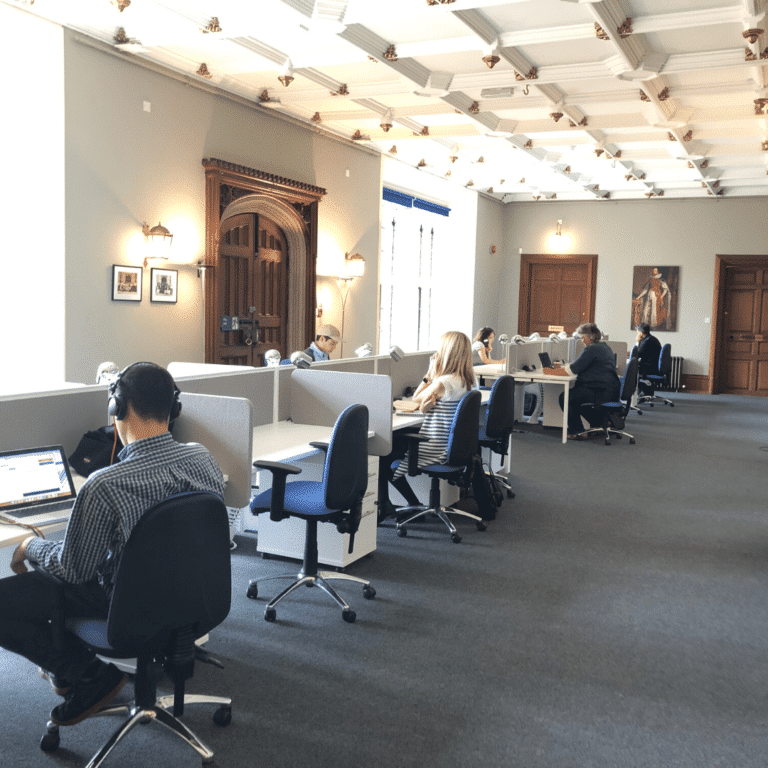 With many companies now needing to reduce the number of days staff are commuting into an office and
allowing a greater level of flexibility in working patterns, there is an increase in levels of working from home.
Working from home has many advantages, but sometimes it can be filled with distractions, noise and a  lack of space in the home to focus on work. This can make it difficult to be productive.
Having a dedicated workspace close to home, that you can turn up to when you need it, can help you to work effectively, and be at your most productive in these difficult times. You can get into the frame of mind for work, and feel safe and secure in the knowledge you have the space to adhere to safety guidelines, work, meet and maintain a healthy lifestyle.
" Somewhere calmer and more professional than the usual hot desk hubs." 
( Heywood House co-worker)
Secondly, we are open to everyone in the business community. Those individuals throughout the business community needing a space to safely work in or to hold their online zoom meeting without interruptions, or hold socially distant meetings in person in peace and quiet will be able to do so here at Heywood House.
Lockdown has seen an increase in the need for online meetings and we are sure many of us have now experienced difficulties concentrating and focusing on those conference calls and Zoom meetings when there is noise in the background in the past few months!
We understand the need for space, peace, and quiet to have these important calls. This is why we have dedicated meeting rooms to hire by the hour, open to everyone in the business community, with space to spread out in safety and have those meetings in your day. Space to concentrate uninterrupted is a valuable thing!
Thirdly, you can access the business facilities you need in a safe way. During the current climate of uncertainty, caution is paramount and being able to work safely is vital. You can maintain a safe space right from your door to those of Heywood House in your car and arrive to a safe space to work and continue maintaining a safe distance whilst working. No need to commute on public transport, we are easily accessible by car, just 25 minutes from Bath and 5 minutes from Westbury and we have ample parking.
Lastly, you have space to work in, which benefits your health and well being. This is vitally important during this incredibly stressful period.
With 30 acres of grounds to take a break in, eat in, work in, exercise in you will have access to the space you need to stay safe, healthy and content all without needing to bump into anyone at all, all helping you to de-stress, think and clear your mind.
Get in touch today to come and have a look at Heywood House's workspaces, meeting rooms, and outdoor space as we are now doing socially distanced site viewings by appointment.
We are here to help.
landlord@heywoodhouse.com
01373 486800
Why not visit us on Social Media?...
Twitter: @HouseHeywood
FB/Instagram/LinkedIn: @heywoodhousewiltshire
Or sign up to our newsletter?
www.heywoodhouse.com/newsletter